We are happy and excited to finally announce the participants in the 12th Edition of San Diego's International Mobile Film Festival!
Festival dates: April 28, 29 and 30 at Marina Village in San Diego, California.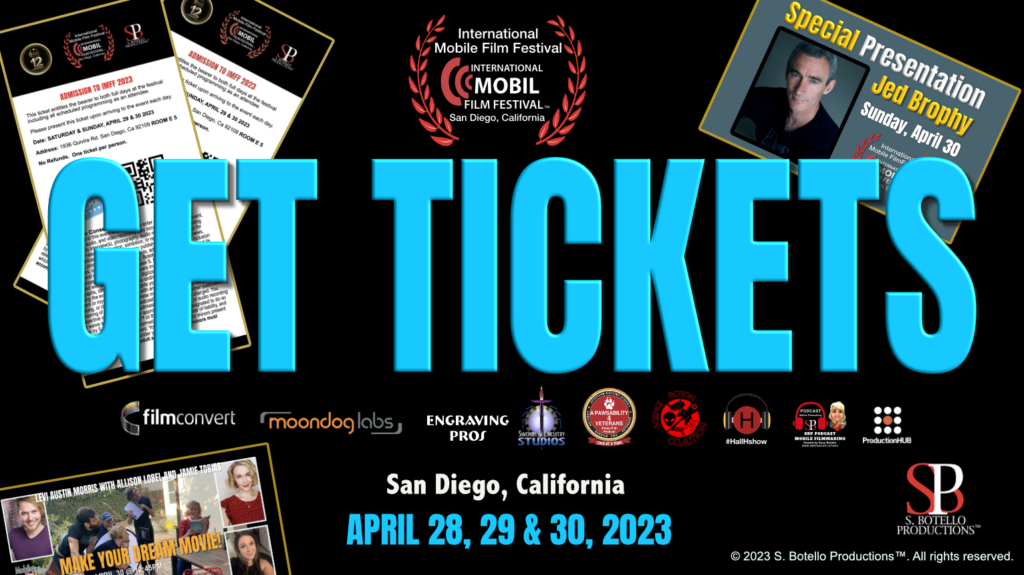 We have two official film competitions: The Feature Film Competition and the Short Film Competition.
There is a new category outside the main competition that we introduced in 2022: The Rookie Award for novice filmmakers. This category allows novice and youth filmmakers to be celebrated in a separate session during the festival. Many of them are also attending and we look forward to their participation on the red carpet, mingling and connecting with other filmmakers and being part of a Q&A Session.
"We learn from, and are inspired by, each other in our mobile filmmaking community. I am personally thrilled to see the connections and friendships formed in our festival each year. I am inspired."

Founder Susy Botello
Last year, we launched two new contests: The Short Mobile Screenplay Competition (6-8 pages) and the Smartphone Photo Contest: Frame A Story (One story in one frame). These two contests were brand new introductions to our mobile filmmaking community.
We congratulate every human mentioned below, and their cast and crew, involved with these masterpieces. Many are coming to San Diego for #MFF2023SanDiego and we can hardly wait to welcome and celebrate mobile smartphone filmmaking with you!
If you're on Facebook, mark yourself "Going" in our event pages for each day, April 28-30.
We'll provide the synopsis with full cast and crew for each film in the program.
FEATURE FILMS
Desconocidas
47:27
iPhone11 & iPhone12
Luis Fernandez
Los Angeles, CA
*Attending in person.
Paralysis
01:47:31
iPhone 11 Pro and iPhone 12 Pro
Levi Austin Morris
Los Angeles, CA
*Attending in person.
ROOKIE AWARD FILMS
Robots Don't Tell Jokes
3:19
iPhone 12 and iPhone 8
Kelli Caldwell
Stop Animation
Portland, Oregon
Coming Home
1:10
iPhone 13 Pro Max
Erica "ET" Taylor
Shellsy Malveaux
Houston, Texas
*Attending in person.
Blatta from Below
4:51
iPhone 13 Pro
Andreas Casso, Gabriella Chiulli
West Harrison, NY
Retro 5
3:00
iPhone 12 mini
Samuel Cahill, Tao Bensoussan
Youth Film
Galway, Ireland and Rouen, France
Why Are We Here?
2:52
Samsung Galaxy Note 10
Ricky Patrick
West Hills, California
*Attending in person.
SMARTPHONE PHOTOS
One Frame Stories
iPhone 12 Pro Max
Ian Leer
London, United Kingdom
Moments in frames
iPhone 13Pro
Zdenka Mihelic
Kranj, Slovenia
SHORT FILMS
Customer Service Representative
6:22
iPhone 7
Matt Phillips
San Diego, CA
*Attending in person.
Arba de Karba
5:18
HUAWEI P30 Pro
Vladimir Mihaylov
Sofia, Bulgaria
Help Wanted
6:28
iPhone 11 Pro
Conor Geary
Aurora,Indiana
*Music composer attending in person.
Oneiros
5:24
iPhone 12 Pro
Alexey Belov
Saint Petersburg, Russia
Fell Purpose
9:21
Erifili Davis
Phone 12 Pro Max and iPhone 13 Pro Max
Dubbo, Australia
*Attending in person.
Brown Paper Bag
3:01
iPhone 6s Plus
Klaudia Kovacs
Sherman Oaks, CA
*Attending in person.
Me vs Me
9:59
iPhone 13
Monique Gall, Rome Gall
Director: Grant Cotter
Los Angeles, CA
*Attending in person.
Retro
6:47
iPhone 11 Pro
Aaron Lindenthaler
South Pasadena, CA
*Attending in person.
Time
7:27
Xiaomi X
Elizabeth Marlo
Mexico City, Mexico
The Shot
9:47
iPhone 13 Pro
Jasper Capalad
Escondido, CA
*Attending in person.
Family
8:30
iPhone 11 pro
Dastanbek Borkoshev
Kant, Kyrgyzstan
Beneath the Lonesome Skye
4:11
iPhone 13 Pro Max
Rob Layton
Queensland, Australia
The Unseen
3:00
iPhone 13 Pro Max
Tom Major
Kent, United Kingdom
Lockdown
10:00
Google Pixel 6
Alex Dridger
Paderborn, Germany
TARA 2022
6:07
iPhone 11
Megan Landry
Ottawa, Canada
Juju
10:00
OnePlus 7
Devmitra Pandey
Mumbai, India
NO COMMENT
3:00
iPhone SE
Vanessa Vox
Taulignan, France
My Voice Can Fly
3:41
iPhone XR
Alex O'Dogherty
Madrid, Spain
Toxic Love Part 2 Director's Cut
3:20
iPhone 13 Pro
Xiang Ao, Chaobin Yan
Shanghai, China

We're honored to introduce you to the judges for IMFF 2023.
SPONSORS 2023:
FilmConvert | Moondog Labs | Swords & Circuitry Studios | Engraving Pros | Hall H Show Podcast | Science Fiction Coalition | ProductionHUB | A Pawsability 4 Veterans | SBP Podcast
Sign up FREE to our Multimedia online magazine and newsletter.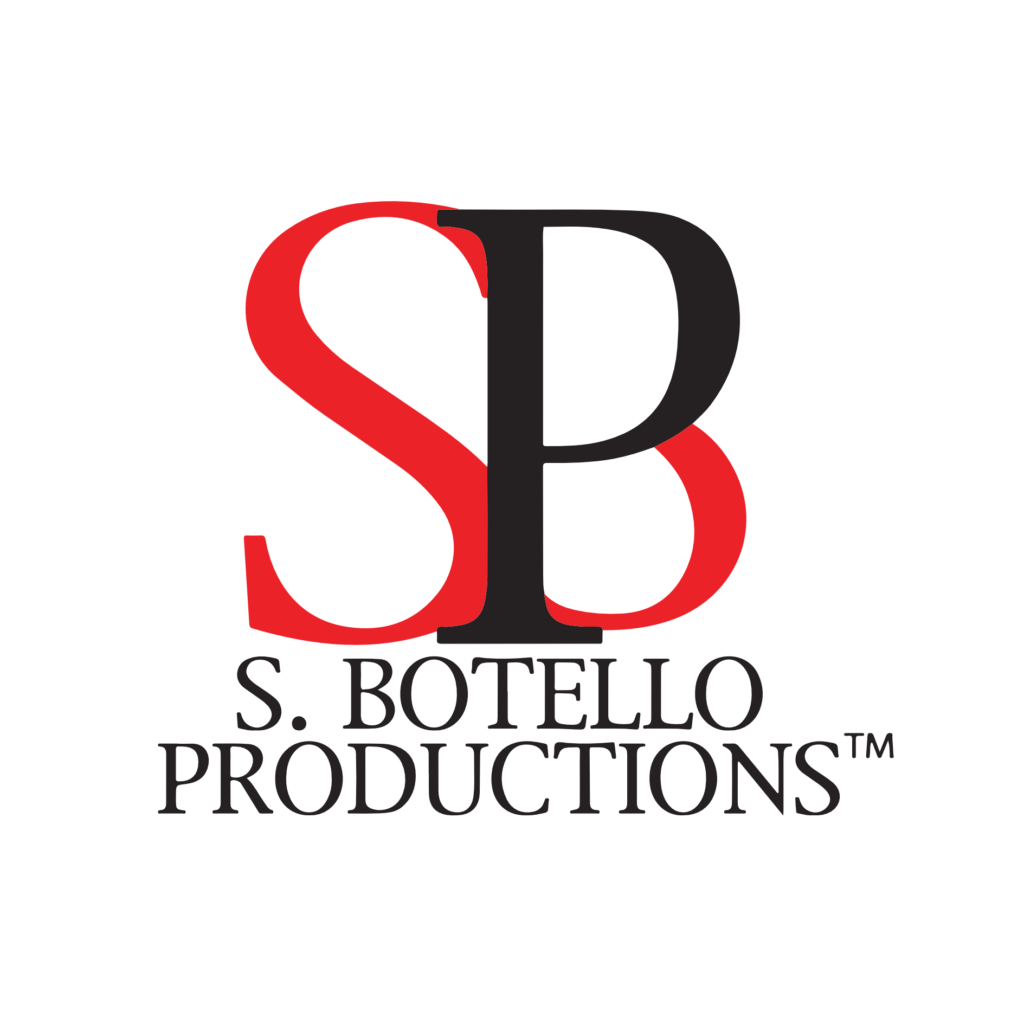 All content on this website, unless otherwise noted, is the property of S. Botello Productions™. Terms and Privacy Policy.
© 2006-2023 S. Botello Productions™. All rights reserved.