SOCIAL MEDIA UPDATES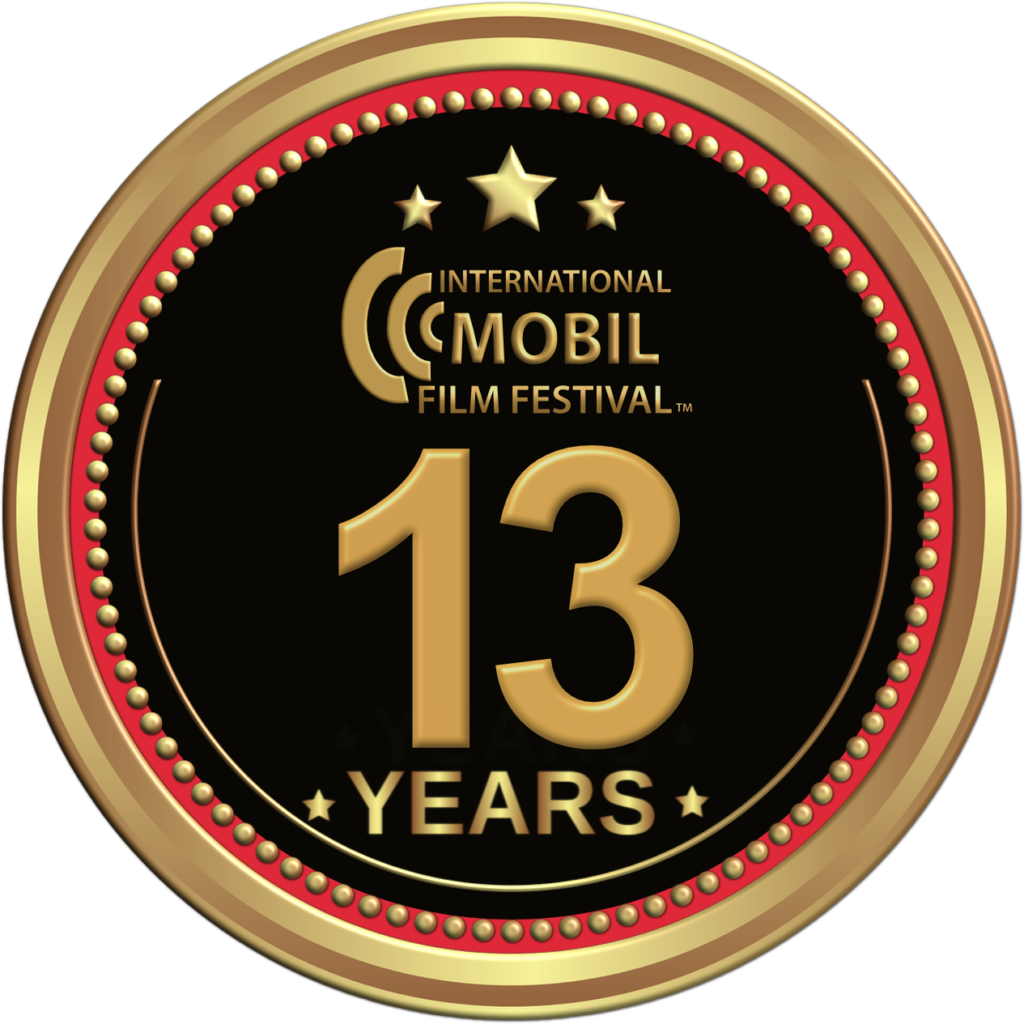 Below, you'll find news and updates with links to articles, podcast episodes, details about our film festival and our projects from our advocacy for smartphone filmmaking.
Tuesday, November 28 San Diego, California
Where do ideas for movies come from? Listen to episode 167 with the Fade In To Film panelists on the SBP Podcast. Subscribe to the podcast newsletter to receive it in your inbox as soon as it's published today.

---
ALL SHORT AND FEATURE FILMS ARE NOW IN THE EXTENDED DEADLINE PHASE.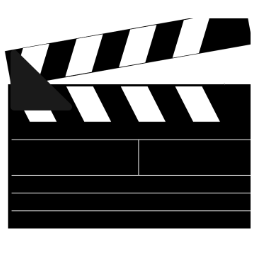 Submit your feature films, short films, smartphone photos and short screenplays to the 13th Edition of San Diego's International Mobile Film Festival.
Extended deadline for feature films is December 24. Extended deadline for short films is January 13. Check all other deadlines for photos and screenplays.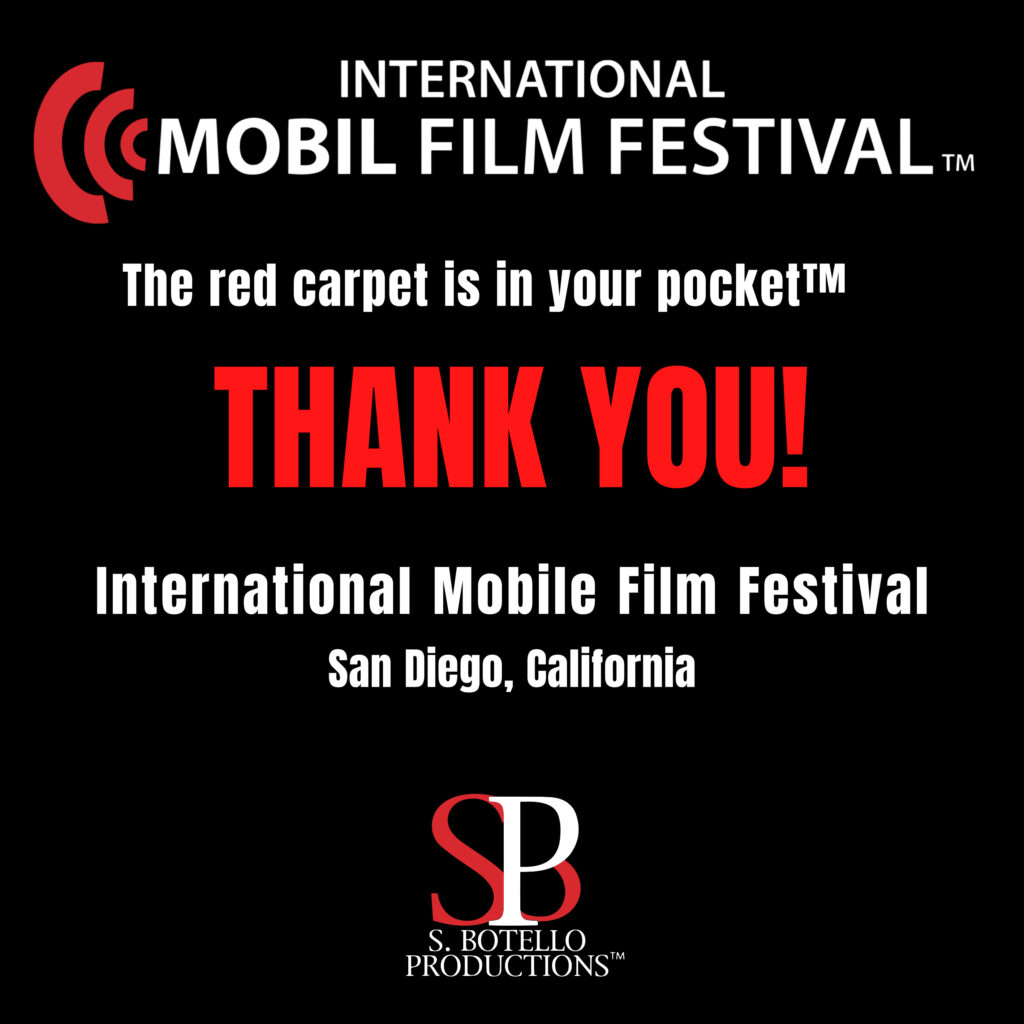 When you submit your project to IMFF, you'll be automatically entered into our Grow Your Passion Raffle! *U.S. Mailing address only.
---
Advocating for Artists and Storytellers
A lifetime realizing the importance of art and the dilemma artists face.
open.substack.com
---
Zacuto is having a big sale! Get the Smart Z-Finder for $189 on Black Friday's discount, still available!
"This rig is a mobile filmmaking game-changer! Once you use it, you'll feel a renewed inspiration to film with your smartphone!" Susy Botello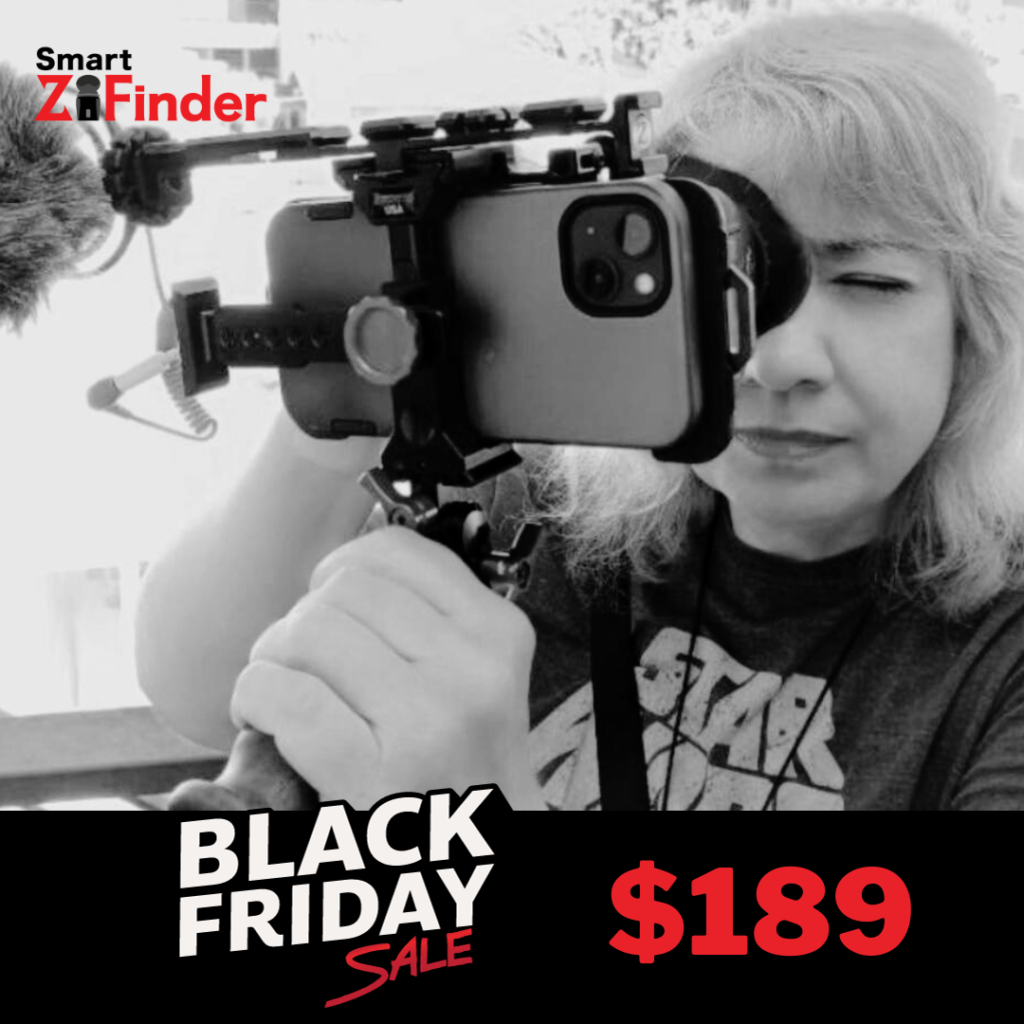 FilmConvert are currently running a 40% off Black Friday sale which ends November 30!
Both FilmConvert Nitrate and CineMatch are on sale now.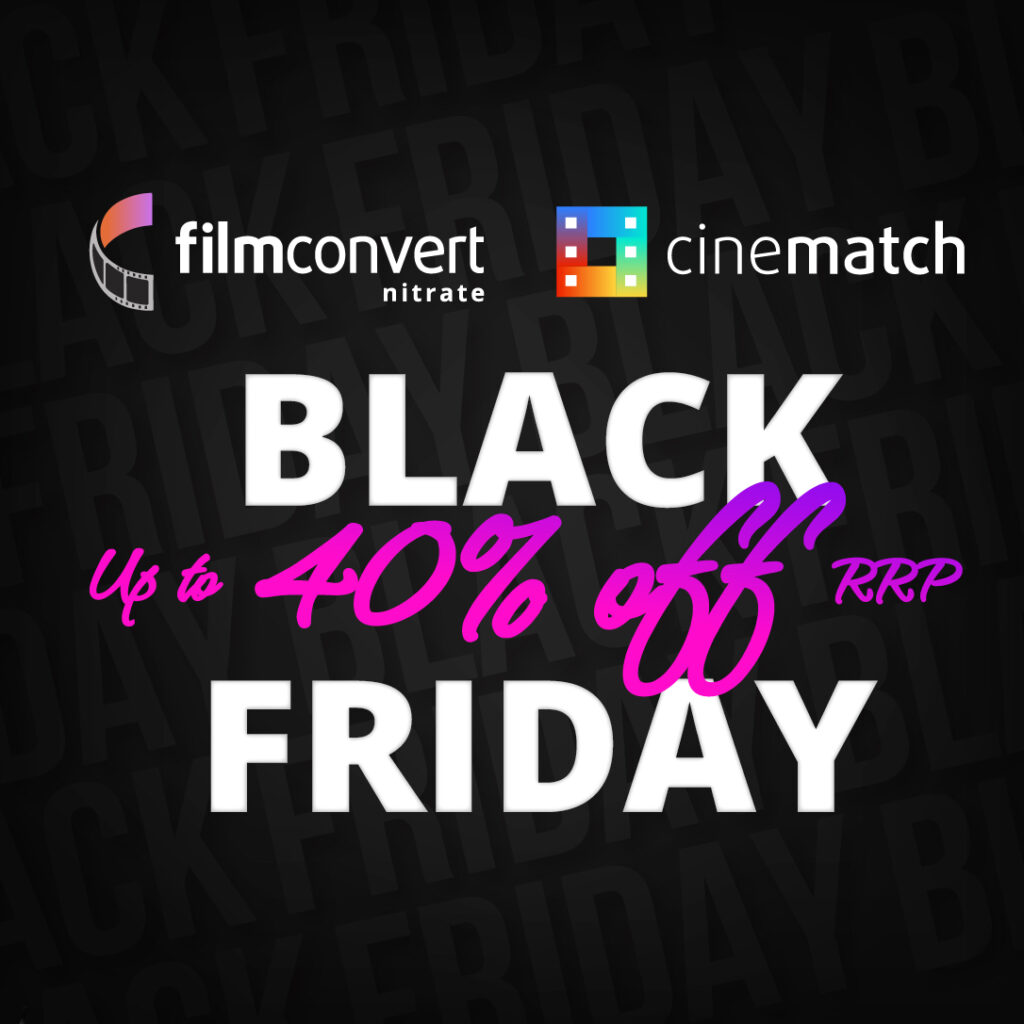 Also from FilmConvert: Halation has also officially been launched for Nitrate!
---
One of the most inspiring discussions with the Fade In To Film panelists on the SBP Podcast! Listen to episode 165: Planning A Smartphone Feature Film – A Pre-Productio Walk-thru with Susy Botello, Levi Austin Morris, Ryan McDonald and Jason Rivera.
Listen now and you can also read an exclusive article. We also sent a friend link to our newsletter sign ups. Friend links for our publication, allow you to read more than three articles free on Medium.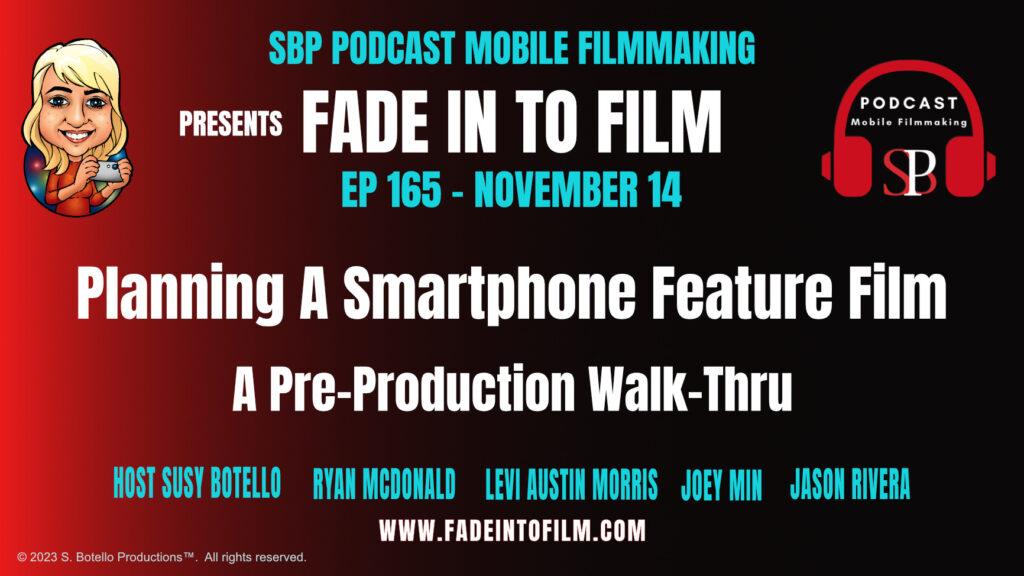 ---
Subscribe to the Smartphone Filmmaking publication on Substack by Susy Botello.
Storytelling and Connections in Film
How to connect elements in our filmmaking stories to make unforgettable films.
susybotello.substack.com
---

The SBP Podcast is free to the public with no ads. Help us keep it going with a paid membership and become a patron. Unlock exclusive episodes with the $5 a month membership, less than the price of a taco or a coffee per month. Listen to 25 exclusive episodes.
NEWS!
Our friends at Engraving Pros confirmed their sponsorship for IMFF 2024! We are extremely grateful to this local small business. Their reputation is exceptional.
Engraving Pros became our go-to for trophies beginning with the inaugural IMFF. In 2020, they began to sponsor the trophies including our logo and year with the names of the winning filmmaker on each trophy.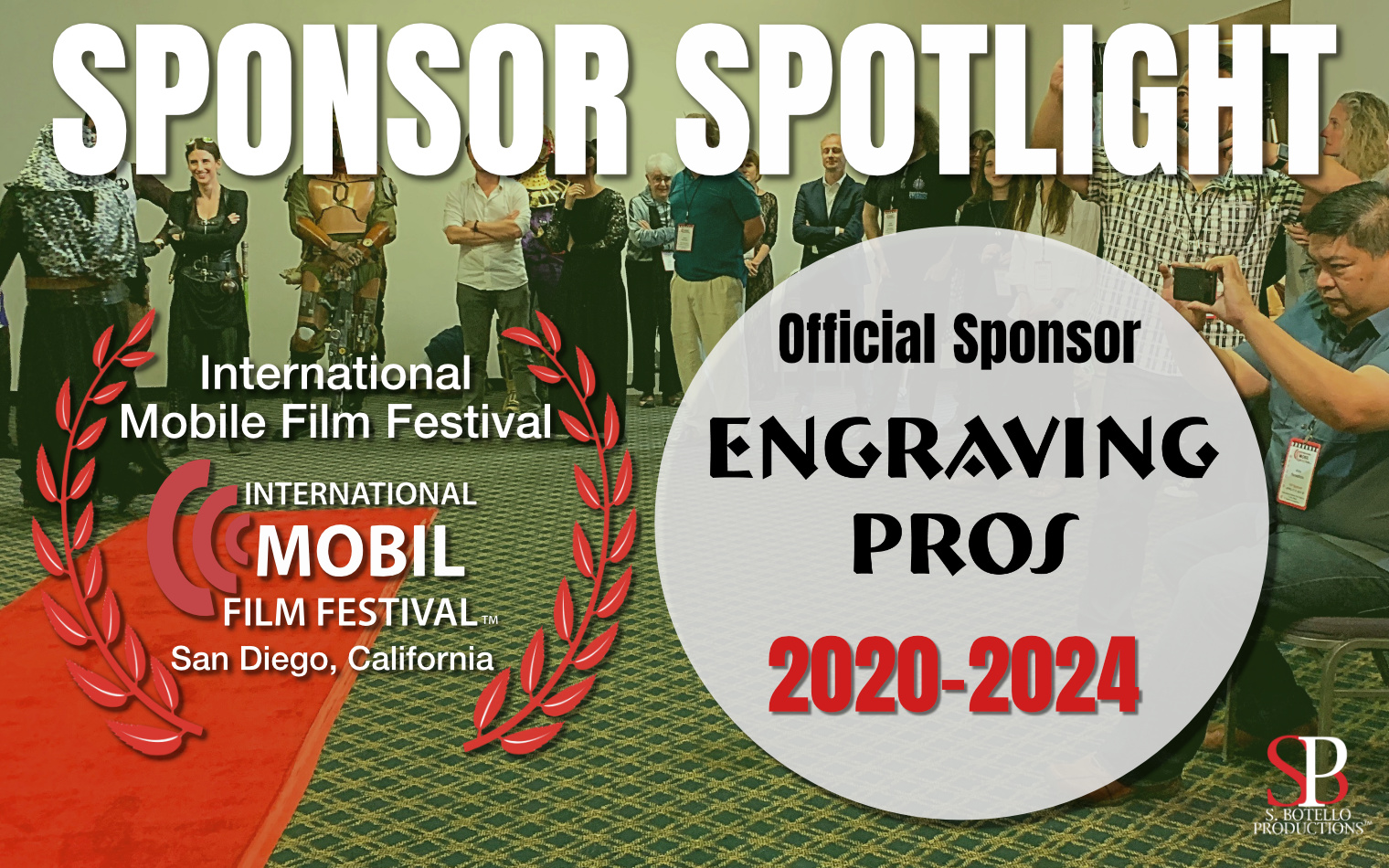 Sponsor Spotlight: Engraving Pros | International Mobile Film Festival
Since 2020, Engraving Pros has been a sponsor of the trophies for our film festival. We confirmed they are happy to sponsor again this year for the 13th edition of 2024.
internationalmobilefilmfestival.com
FilmConvert confirmed their sponsorship for IMFF 2024, their 8th annual sponsorship! We are truly honored.
---
Have you heard the origin story of how our pioneering film festival was conceptualized? Did you know the idea of making movies for the big screen in the future began on September 11th, 2001?
You can listen online, download or listen in your own app.
Smartphone Film and September 11 with Susy Botello | SBP Podcast Mobile Filmmaking
It was September 11, 2001 and my experience that day sparked a vision of the future that lasted for years. Eight years later, from that vision, I launched a film festival where all the films only qualified if they were shot with a cell phone camera. It was before the iPhone 4 launched introducing me…
mobilefilmmaking.podbean.com
Listen to festival founder Susy Botello share her personal story.
---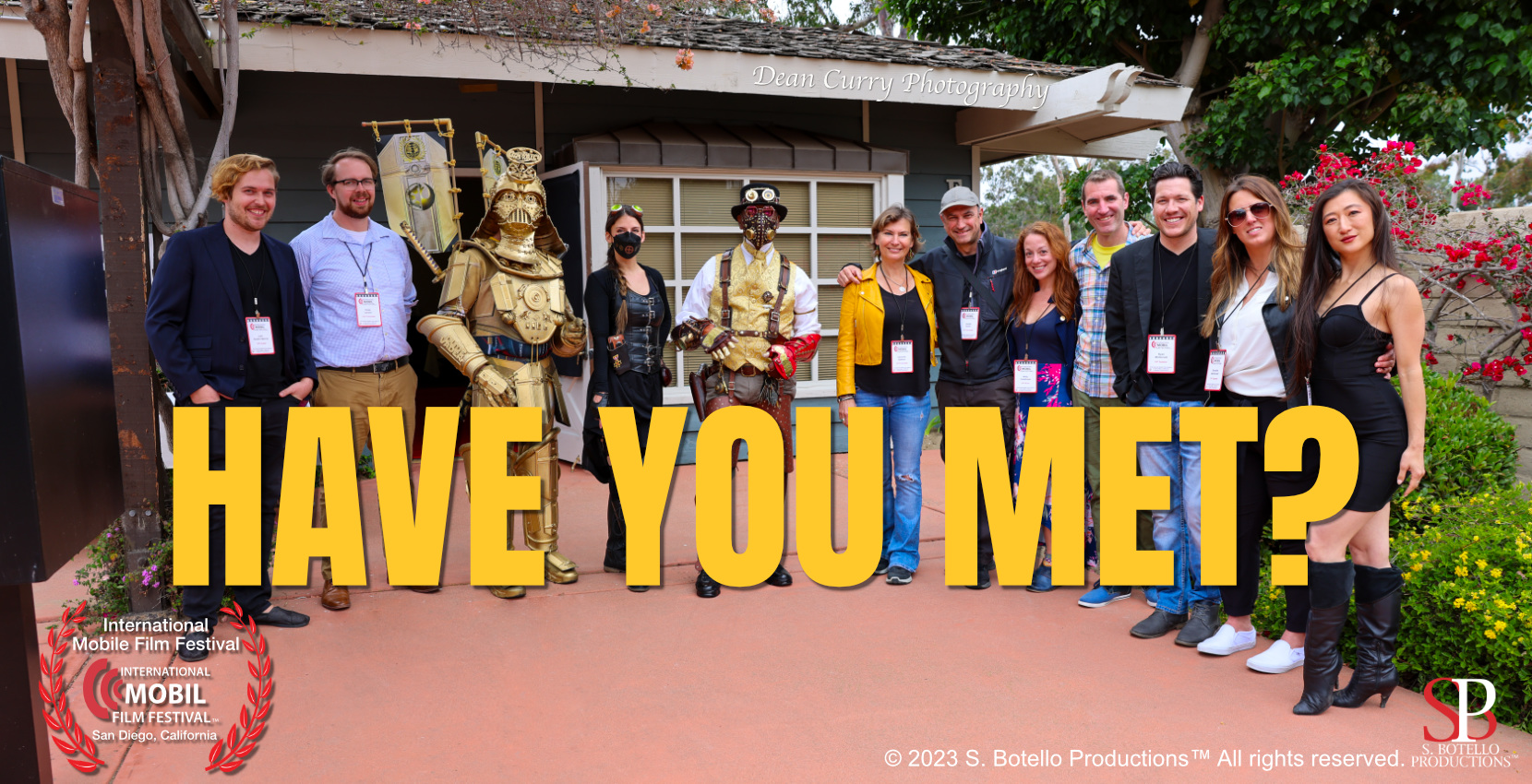 Have You Met? | International Mobile Film Festival
Featuring some of the notable participants who've attended San Diego's International Mobile Film Festival.
internationalmobilefilmfestival.com
---
SIGN UP to the podcast newsletter to get extra links and notes with each new episode, plus timely updates!
PATRONS! Listen to exclusive episodes of the SBP Podcast on Patreon, now.
---
DON'T MISS THIS CHALLENGE!
NEW CHALLENGE FOR SHORT FILM COMPETITION MAY EARN YOU A FREE SUBMISSION!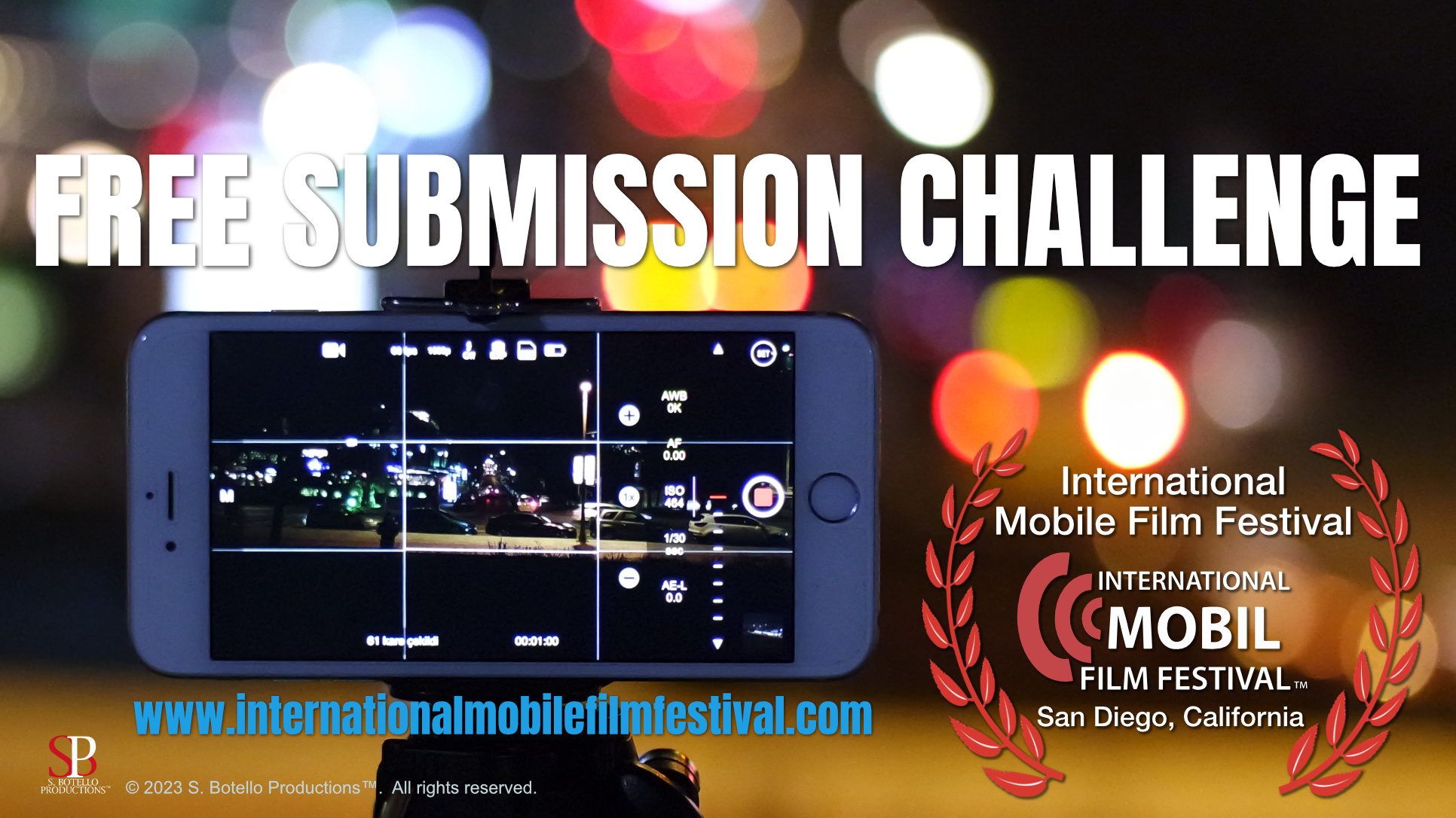 Free Submission Challenge | International Mobile Film Festival
Let's jump right in! The new iPhone 15 Pro and Pro Max offer Log video recording and Academy Color Encoding System (ACES). If you are due for a smartphone upgrade, then this may be your chance to…
internationalmobilefilmfestival.com
---
"How Can I Help?" with Susy Botello.
How Can I Help? | SBP Podcast Mobile Filmmaking
In episode 157 of the SBP Podcast I ask you to to tell me more about you and to tell me what I can do in my podcast to help you more.
This episode is just you and me. It's like a one-on-one and I invite you to join me. I share some insights into documentary filmmaking and how smartphone cameras can…
mobilefilmmaking.podbean.com
---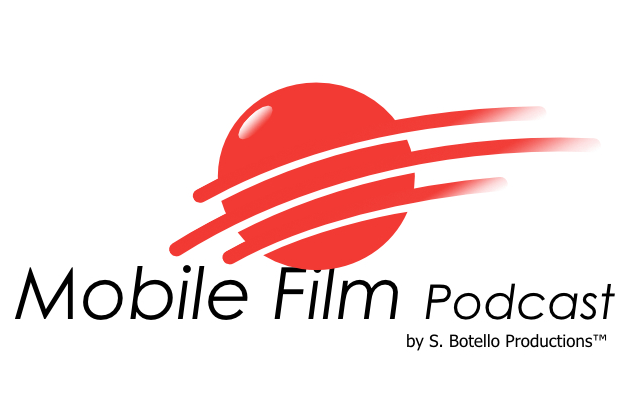 ---
The Misconception of Mobile Film
"Oh, yeah a found footage film, that's incredible how far smartphone cameras have become!" Is this you? Have you heard this?
---
Sign up to the SBP Podcast newsletter for updates!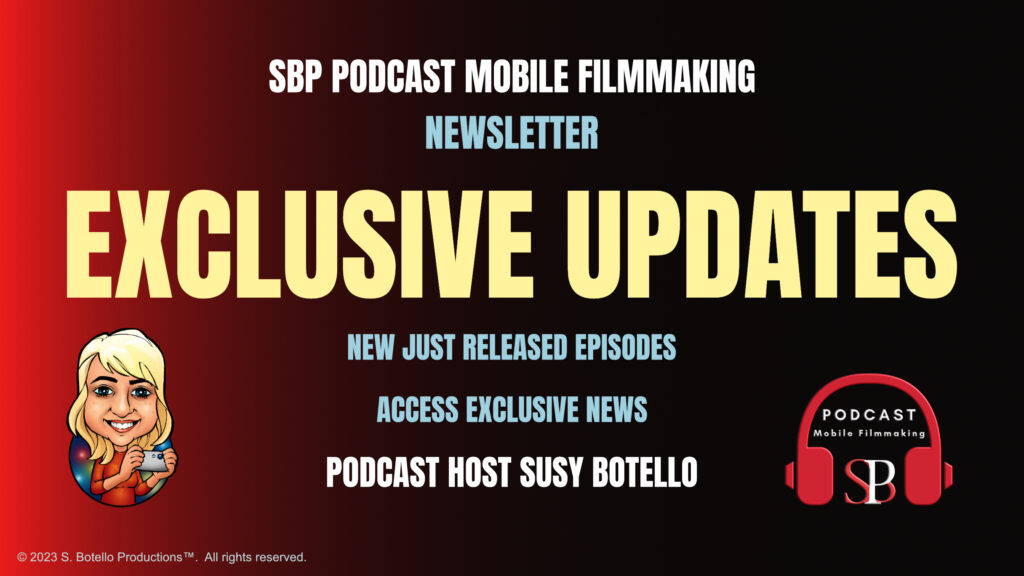 ---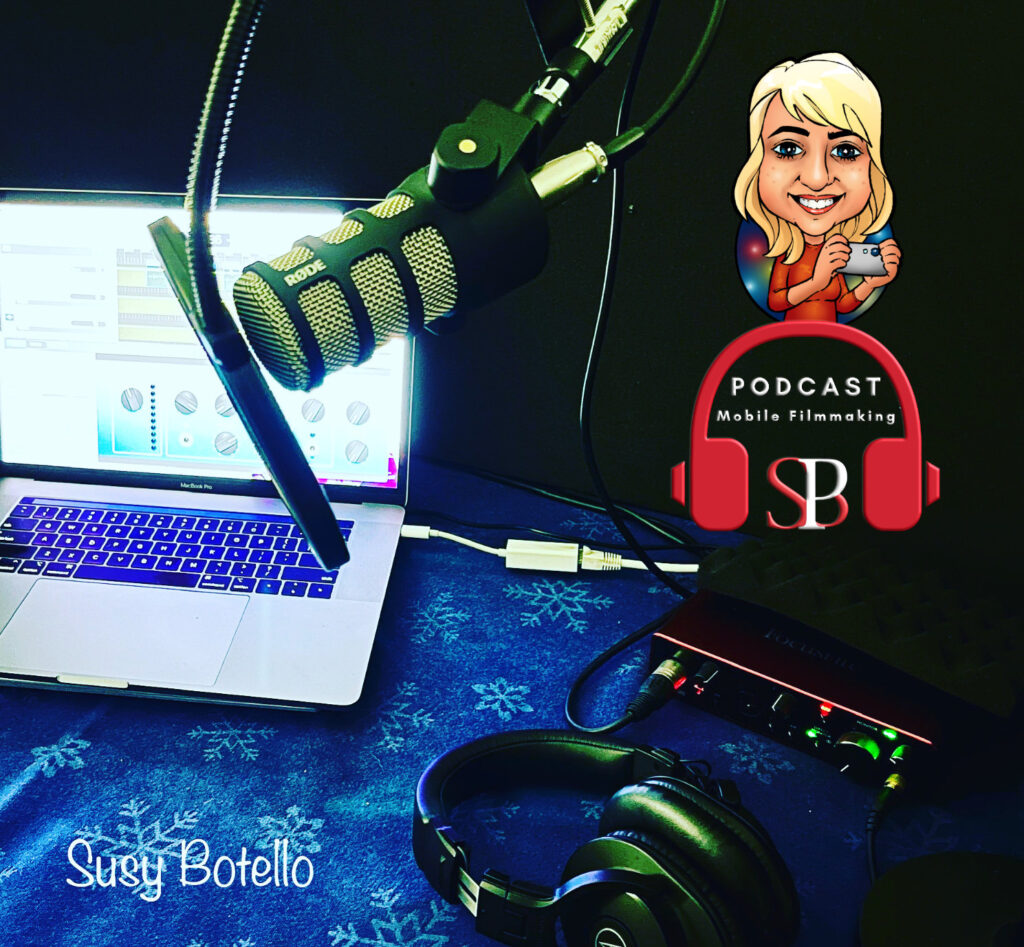 PODCASTING COURSE
If you are interested in learning how to start a podcast and bring a voice to your community or company, contact Susy Botello for a consultation.
---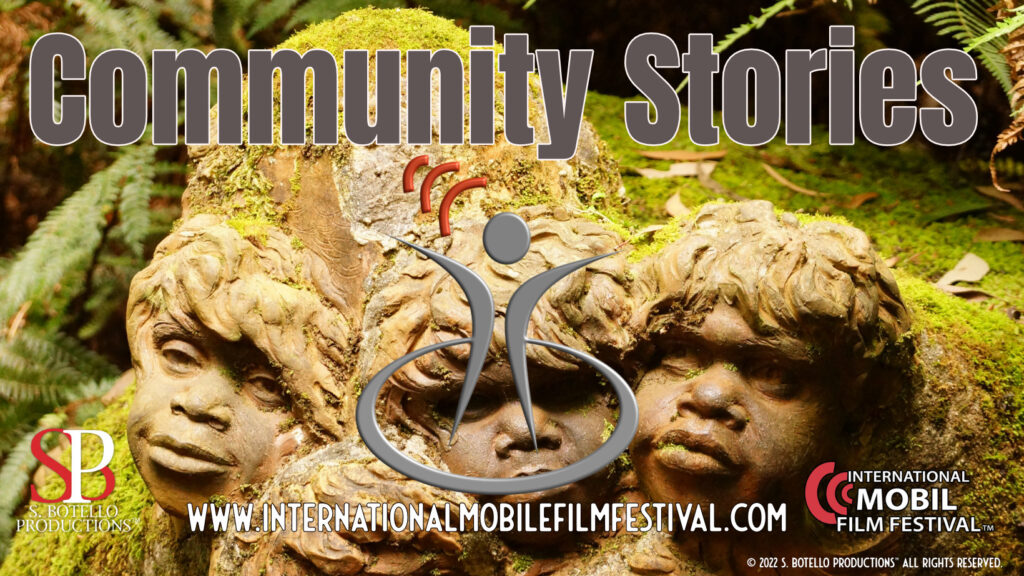 TAKE NOTE: Submissions for IMFF 2024, our 13th edition opened June 19, 2023. The next festival dates are April 26, 27 & 28, 2024. Check Deadlines to all contests and competitions.
We're on Patreon and BuyMeACoffee. Support our efforts to inspire and support indie filmmaking with mobile phone cameras and meet a global community.

We Are On Social Media
SOCIAL MEDIA UPDATES!
Social Media apps and websites are limiting content creators' reach with their community by making it harder to see each other.
The most popular social media platforms are increasingly becoming undependable. It's having an increasing negative effect on small independent creators and companies like ours, that support you.
Bookmark this page right now and save it on your phone's home page. It will appear on your phone like an app. Open it to check quick updates. No log in required.
*We don't collect data on our visitors, sell or share your data, or email address.
Hi there! I'm Susy Botello, Smartphone Film Industry Pioneer and Advocate, and the International Mobile Film Festival Founder & a Podcaster, inspiring storytellers globally.
I'm passionate about my work in my advocacy to empower storytellers, artists and filmmakers. I give a voice to our community of storytellers and filmmakers through my podcast, the festival and other programs.
My passion grows stronger over time. Since the Spring of 2009 when I launched our film festival, I've been advocating for mobile filmmakers, artists and content creators.
Find more about me here.
Bookmark this page! Let's stay connected. Maybe you're on a social media platform where we aren't following each other yet. Maybe you're overwhelmed with social media altogether.

Since 2006, S. Botello Productions™ has developed trust and integrity online and offline. We never share email addresses. When you subscribe to our newsletters, you're safe here.
Sign up to the SBP Podcast newsletter for updates about the podcast, and to get the latest episode in your inbox.
Check the top of this page for the newest updates and happenings.
I wish you a world of inspiration to share your stories as films!
Your friend, Susy Botello.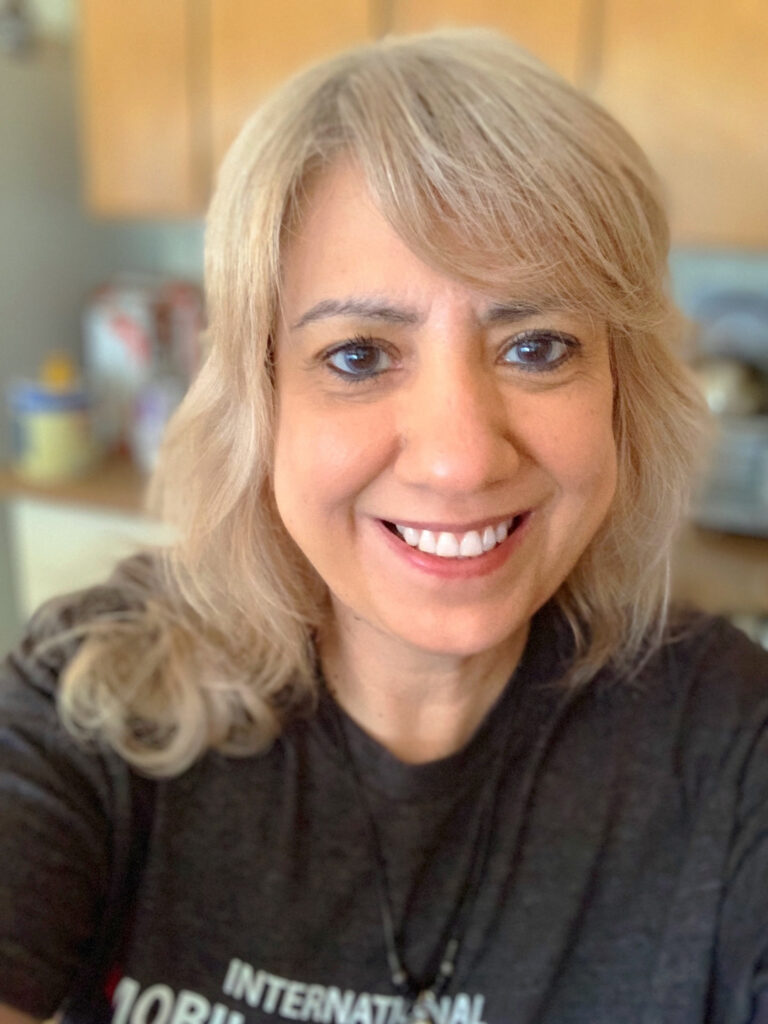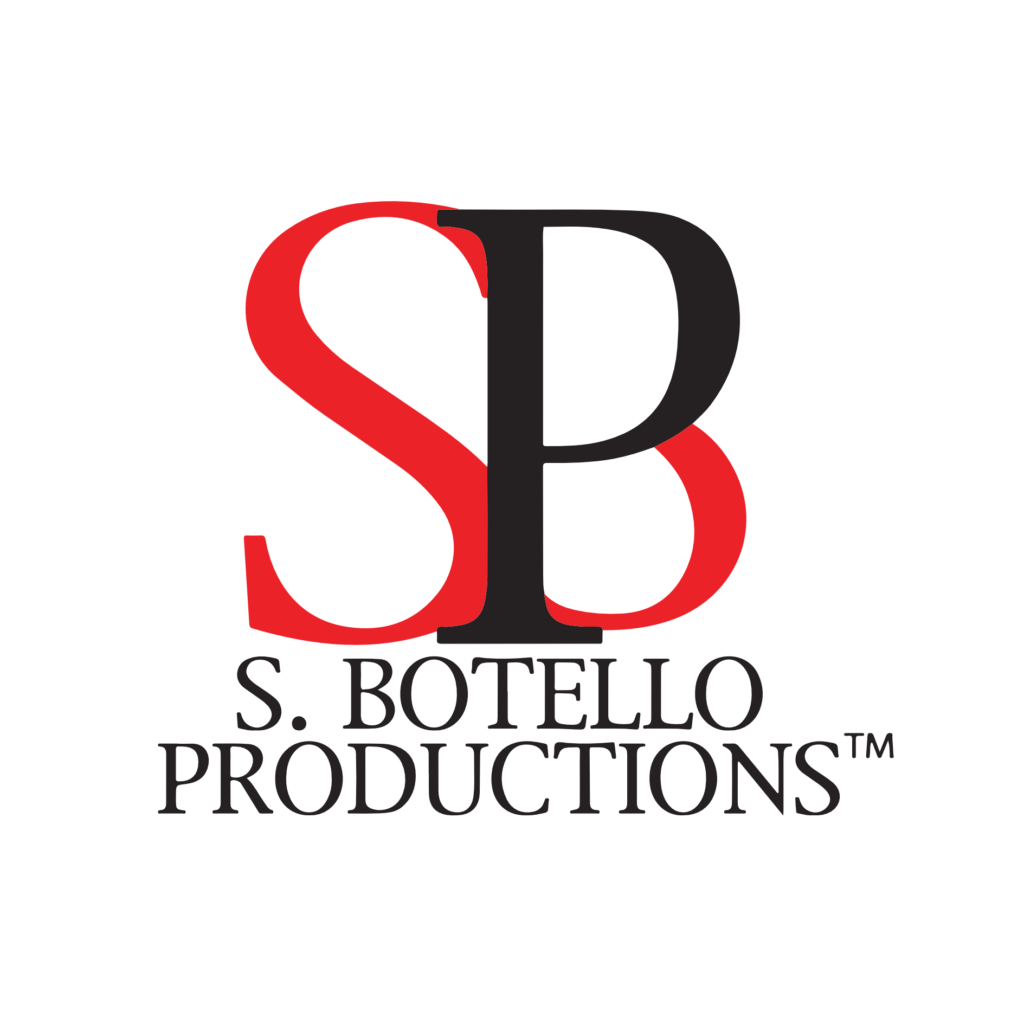 All content on this website, unless otherwise noted, is the property of S. Botello Productions™. Terms and Privacy Policy.
© 2006-2023 S. Botello Productions™. All rights reserved.