If you are attending our International Mobile Film Festival's 12th Edition on Sunday, April 30, you'll be happy to know your Sunday Ticket will earn you an opportunity to learn how to make a feature or short film with smartphones.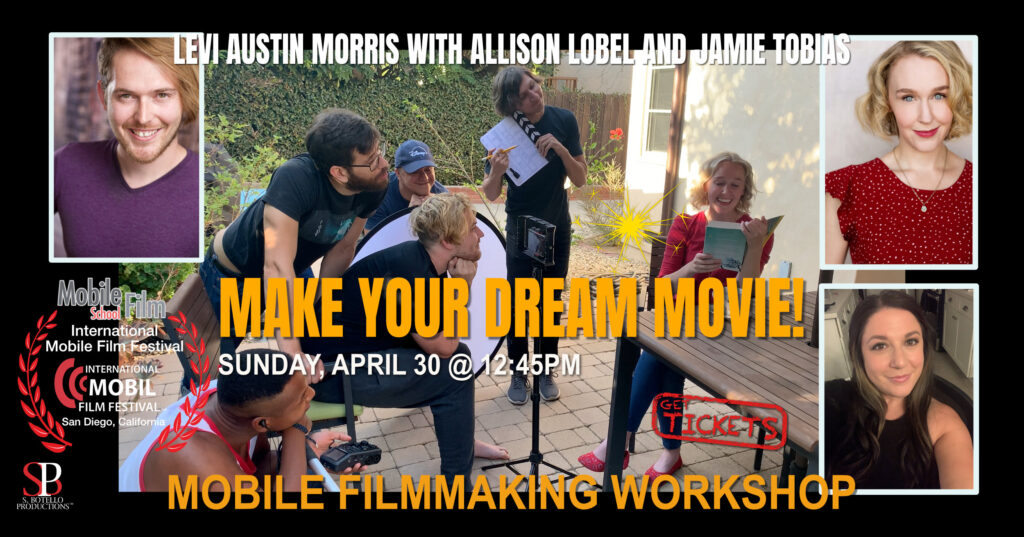 The mobile filmmaking workshop: Make Your Dream Movie is led by Levi Austin Morris with Allison Lobel and Jamie Tobias. This workshop is surely to inspire you and provide you with what you need to make your own smartphone feature or short film! Class starts at 12:45PM.
The instructors made the feature film, Paralysis, which is screening at the festival on Saturday at 5pm. Paralysis has already won an award in a film festival in Los Angeles.
You'll learn the ins and outs of how they made their film and how you can make a quality film of your own. Their film is not available online yet, so be sure to attend the previous night's showing.
UPDATE!
Paralysis won the Best Feature Film Award and the workshop was a big success. Listen to Levi Austin Morris after the festival in the SBP Podcast, episode 144.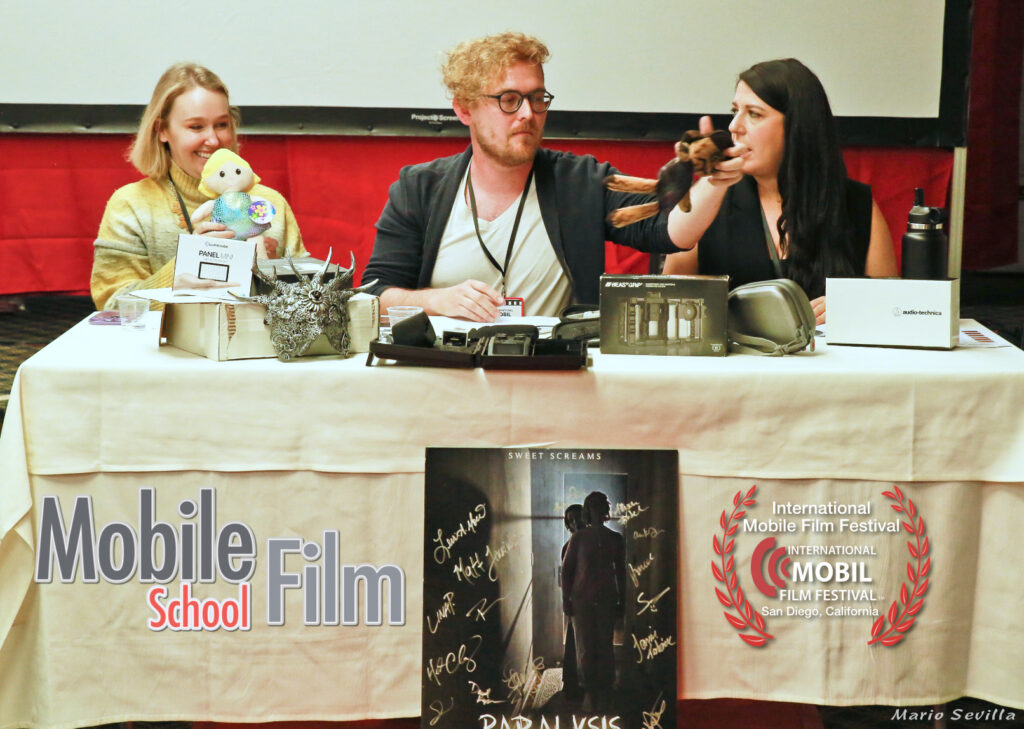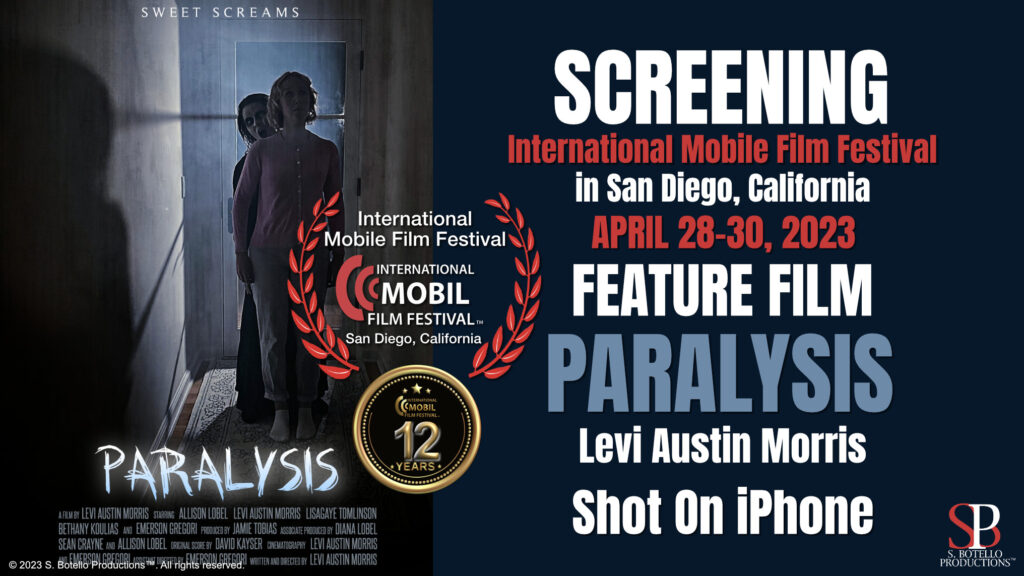 Watch the trailer!
The workshop is sponsored by the San Diego Mobile Film School (non-accredited).

Levi Austin Morris was a guest in the SBP Podcast Mobile Filmmaking in episode 141. Listen to him share the story behind the making of the movie in detail. Get to know the filmmaker before learning from Levi and the team during the workshop on Sunday, April 30.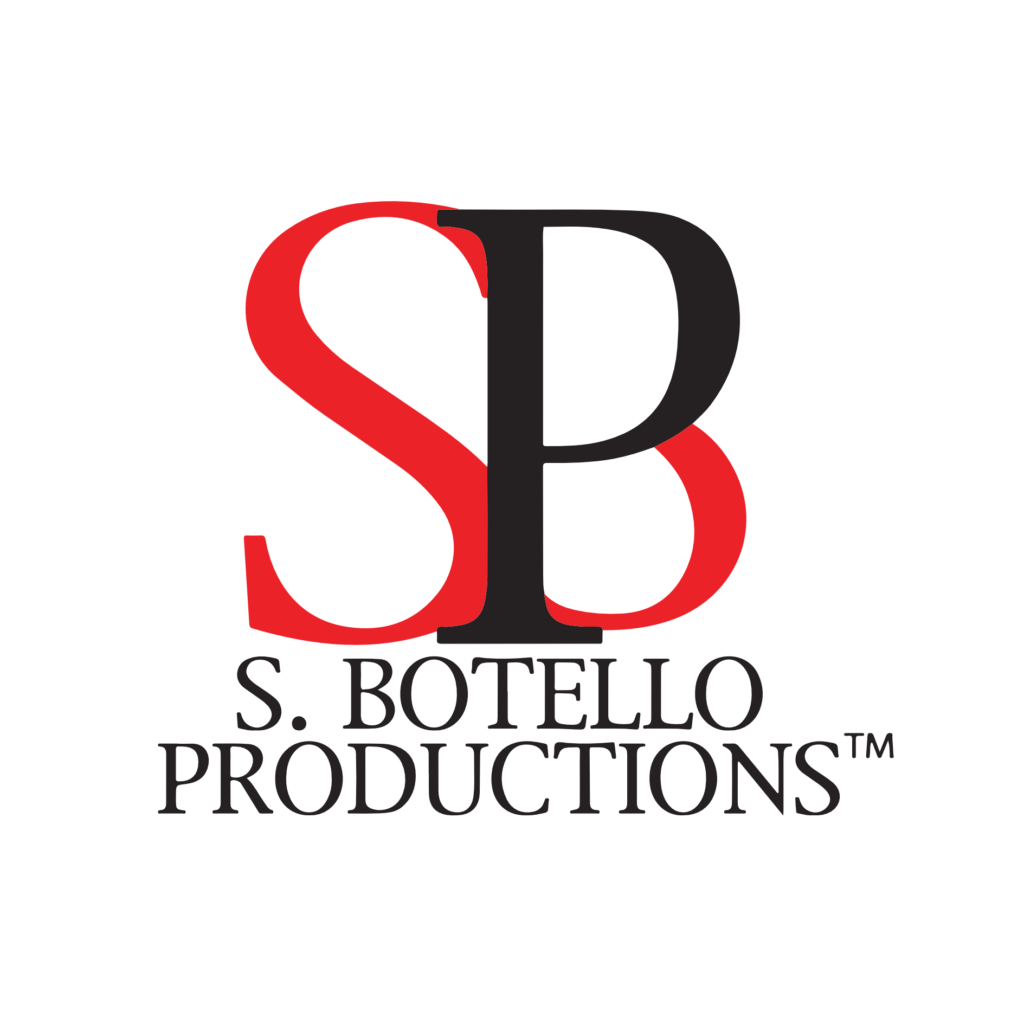 All content on this website, unless otherwise noted, is the property of S. Botello Productions™. Terms and Privacy Policy.
© 2006-2023 S. Botello Productions™. All rights reserved.