We created the world's first official International Mobile Film Festival launched in the Spring of 2009. IMFF was the first film festival to screen films shot with ONLY mobile phones of all brands on a big screen in a traditional film festival setting.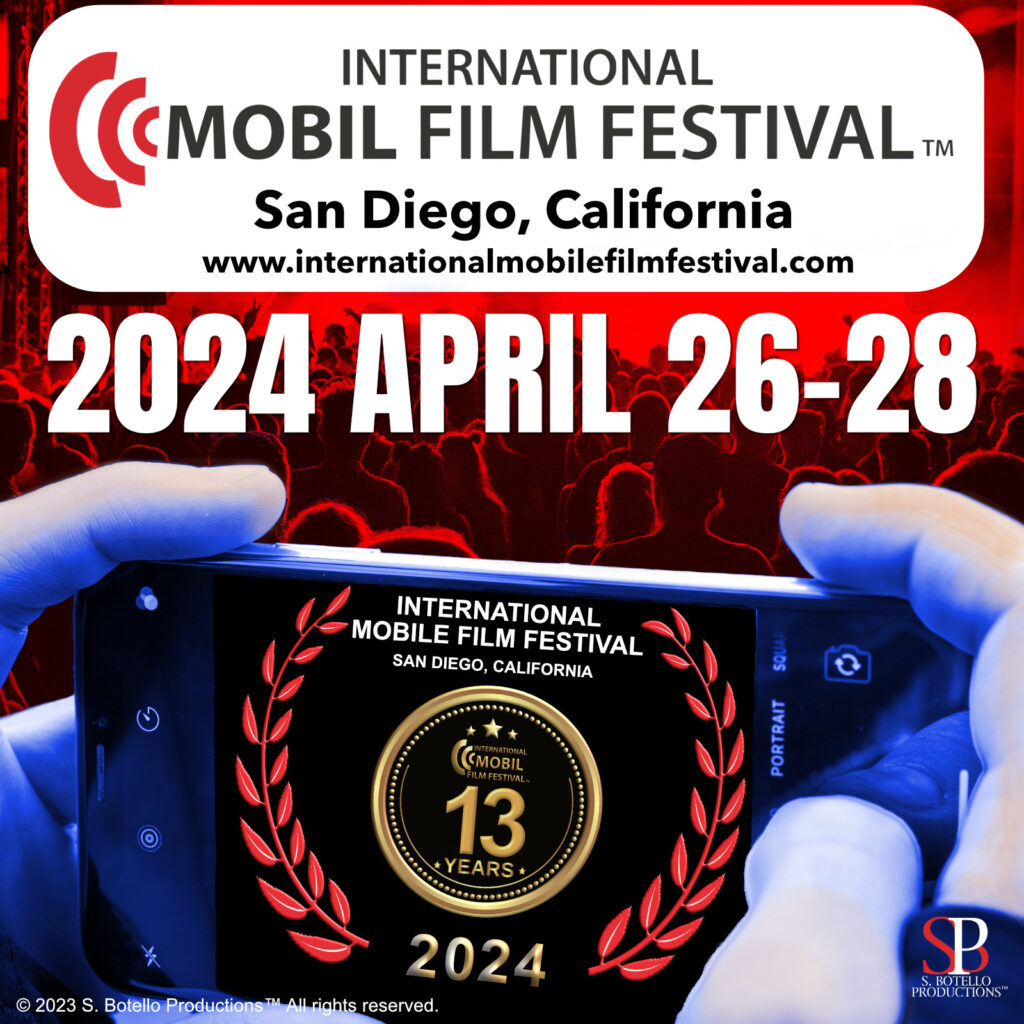 Have you heard the origin story of how our pioneering film festival was conceptualized? Did you know the idea of making movies for the big screen in the future began on September 11th, 2001?
SBP is in production of a documentary series: A Story of Art and Community. Read more.
Join us and participate in the 13th Edition of the International Mobile Film Festival in San Diego, California April 26-28, 2024.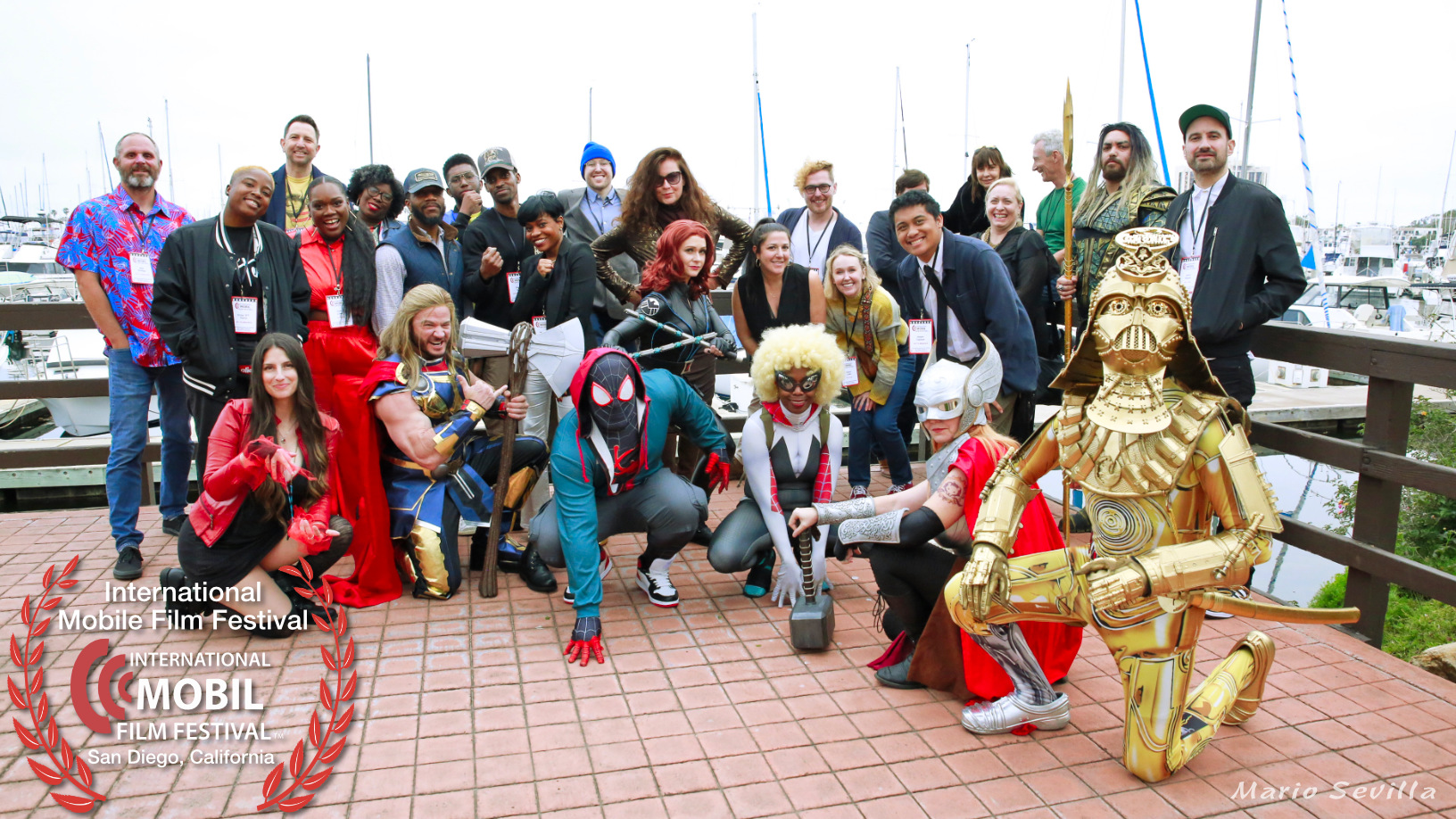 ALL SUBMISSIONS FOR FILMS, SCREENPLAYS AND SMARTPHONE PHOTOS FOR THE 13TH EDITION NOW OPEN
IMFF is THE industry event for mobile smartphone filmmakers.
As one of the longest established festivals in the world for mobile smartphone filmmakers, we transformed our film festival for the 2022 11th edition and beyond, as a leading global film festival for professional mobile films for both, short and feature film competitions. We've added a separate competition for less experienced filmmakers: The Rookie Award.
We continue our reputation of professionalism within the industry and continue to raise the bar.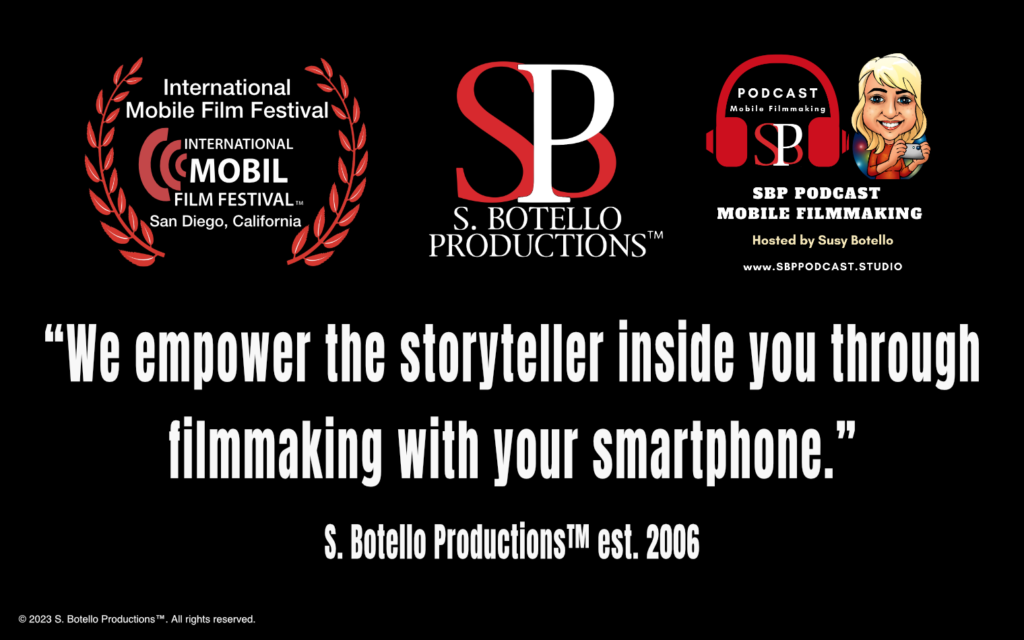 Our brand, International Mobil Film Festival™ is an annual event that takes place in San Diego, California. The festival brings people together to celebrate storytelling through mobile filmmaking. We showcase short and feature films shot with smartphones on a big screen. In 2023 we bring a short screenplay and smartphone photo contest to the lineup.
We present a unique awards ceremony with our "Red Carpet Extravaganza!" honoring contenders from all competitions; actors, and crew of all ages. All participants are escorted by sponsors Dude Vader and members of the Science Fiction Coalition on the red carpet.
Each year, the festival recruits a number of volunteer judges with no interference from our festival, or each other, to select the winners for each competition.
Participants in our film festival enjoy networking with industry professionals, learning through workshops and special presentations, and make new friends and genuine connections.
The International Mobile Film Festival was created by founder Susy Botello of S. Botello Productions™ who launched it in the Spring 2009.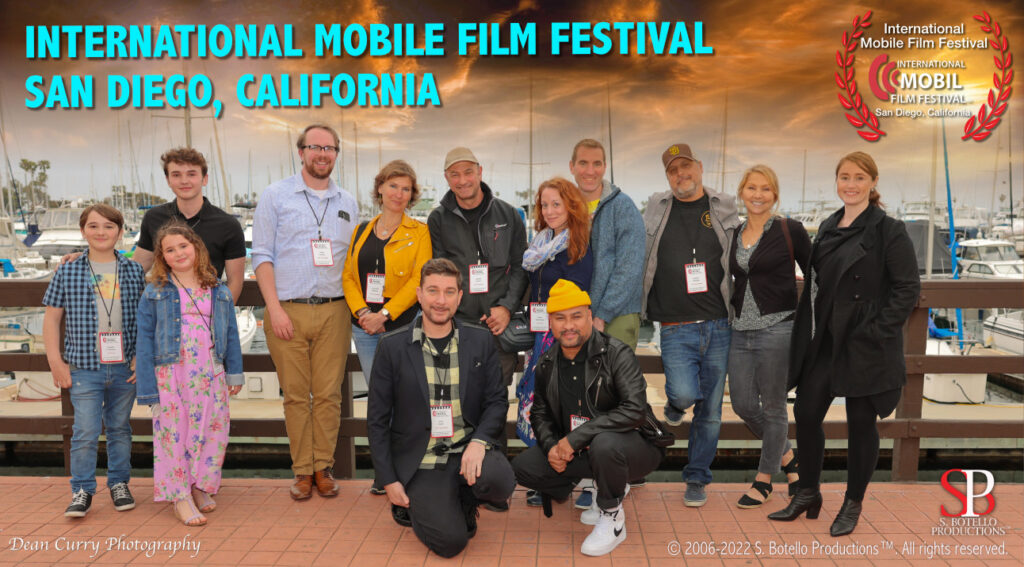 International Mobile Film Festival is a GOLD Member Film Festival on FilmFreeway.com and an IMDb qualifying film festival.

NEW 2023 Competitions
Smartphone Photo Contest
Short Screenplay Contest 6-8 pages.
NEW IMFF TRANSFORMATION 2022
Submit on FilmFreeway.com! Read the detailed criteria and categories.
SUBMISSIONS FOR IMFF 2024 ARE NOW OPEN
The Feature Film Competition seeks high quality well produced story based narrative feature length films. Three films will be selected to screen and compete for the Best Feature Film Award.
The Short Film Competition seeks short high quality films of all genres. Winners in each of the categories in the short film competition (see categories in FilmFreeway.com) will compete for the top three awards: First, Second, and Third Place. 2023 new time limits are 3-10 minutes!
Both feature and short film competition selected films will screen during our main event screening in our film festival.
The Rookie Award is a separate competition for less experienced, and new mobile filmmakers to showcase their films in a separate session during our film festival. The length of the short films in this category/competition is 1-5 minutes. All genres accepted. One of a handful of selected films will receive special recognition during the awards ceremony and one film will be recognized as the winner of The Rookie Award.
Read about the Community Stories Program.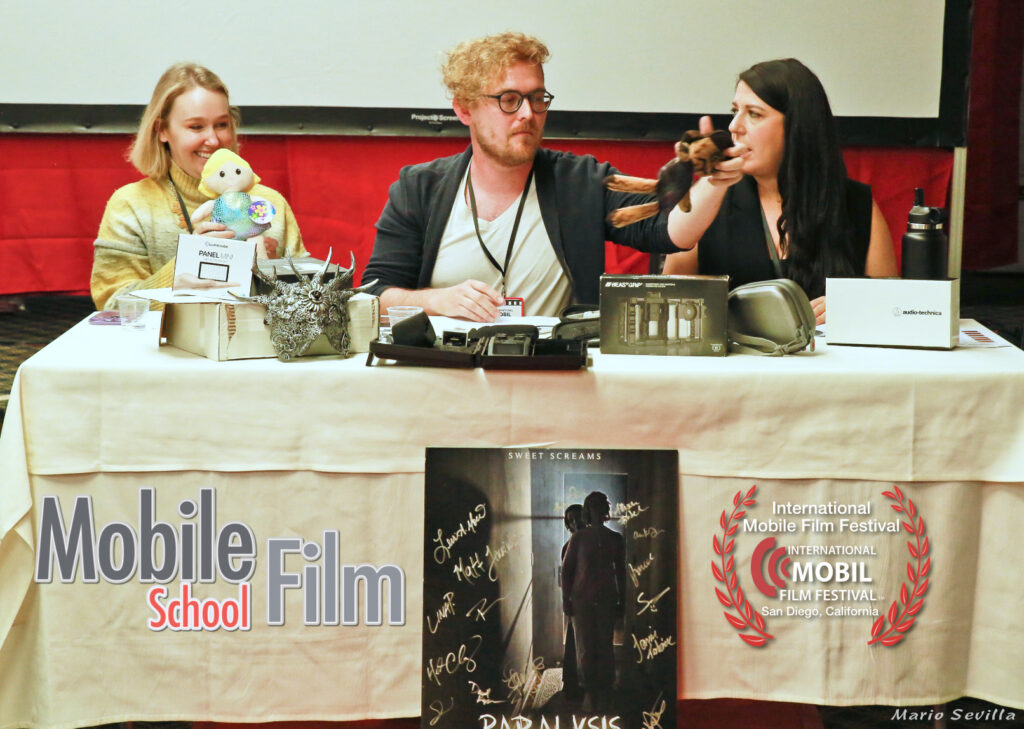 Mobile Film School in San Diego
The San Diego Mobile Film School (non-accredited) was officially launched in September 2012. It has since held workshops during each film festival event and on it's own. During the pandemic, we found it impossible to provide our intended "hands-on" instruction, lectures and seminars. However, we continue to look for opportunities for in-person events, and maintain the tradition through our in-person film festival in San Diego.
SBP PODCAST MOBILE FILMMAKING
Festival founder Susy Botello hosts and manages the SBP Podcast Mobile Filmmaking (October 2017). The Voice of Mobile Film™ is for everyone who ever wanted to or is curious about making movies and videos using smartphones.
The SBP Podcast is free to the public with no ads. Help us keep it going with a paid membership and become a patron. Unlock exclusive episodes with the $5 a month membership, less than the price of a taco or a coffee per month. Listen to 25 exclusive episodes.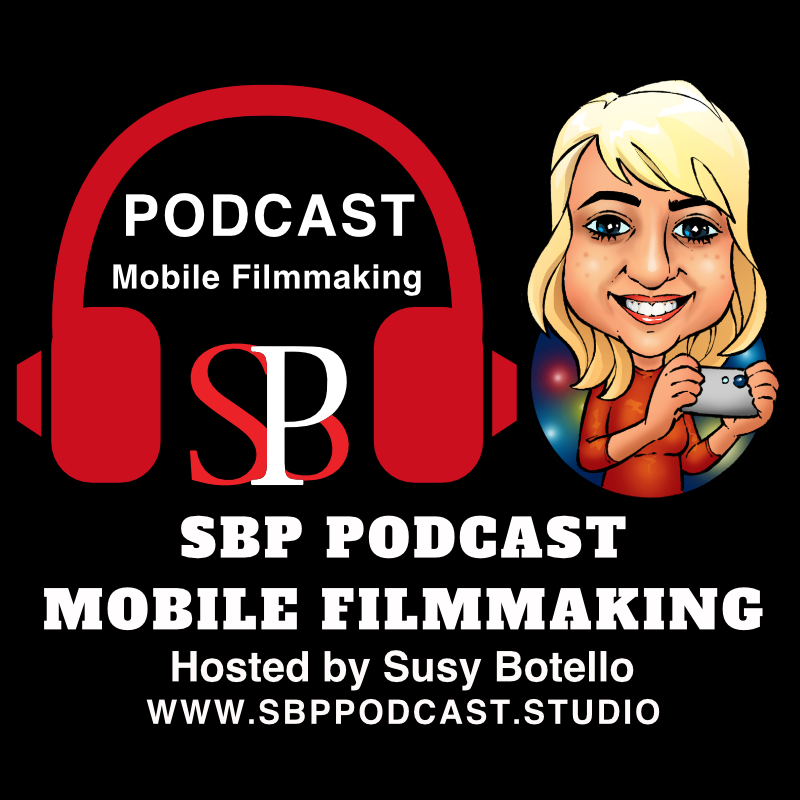 Susy sits down with smartphone filmmakers to discuss their projects and inspire listeners with in-depth conversations.
Our podcast inspires storytellers as filmmakers and gives a voice to creators in the mobile filmmaking community.
On July 18, SBP Podcast premieres a new bi-weekly panel discussion called "Fade In To Film," where select panelists sit down with Susy to discuss topics of interest affecting the filmmaking and mobile filmmaking community jointly, with a foundation in storytelling through film.
The program discusses current events and news of interest to both communities, with an effort to solidify the connection between them.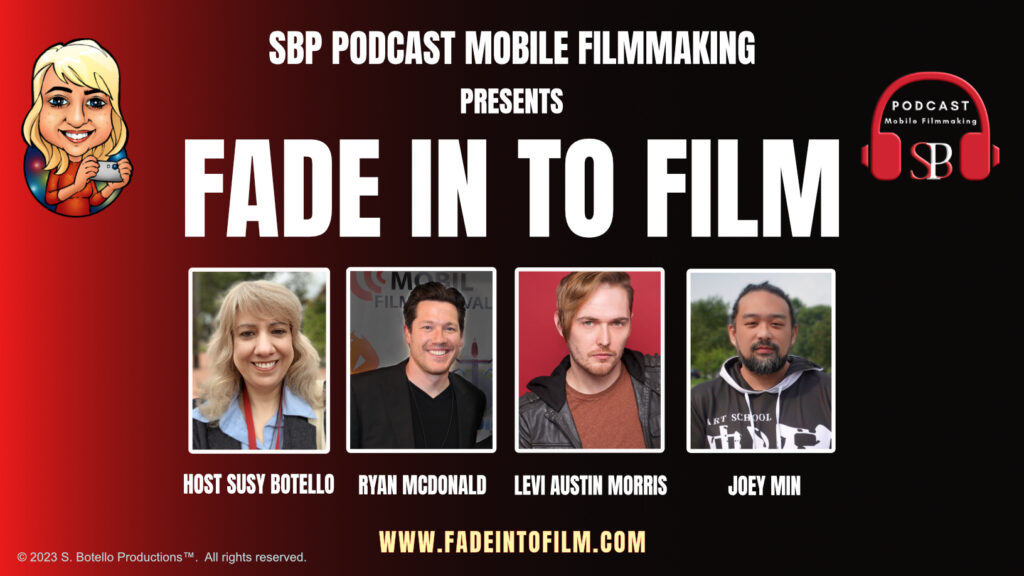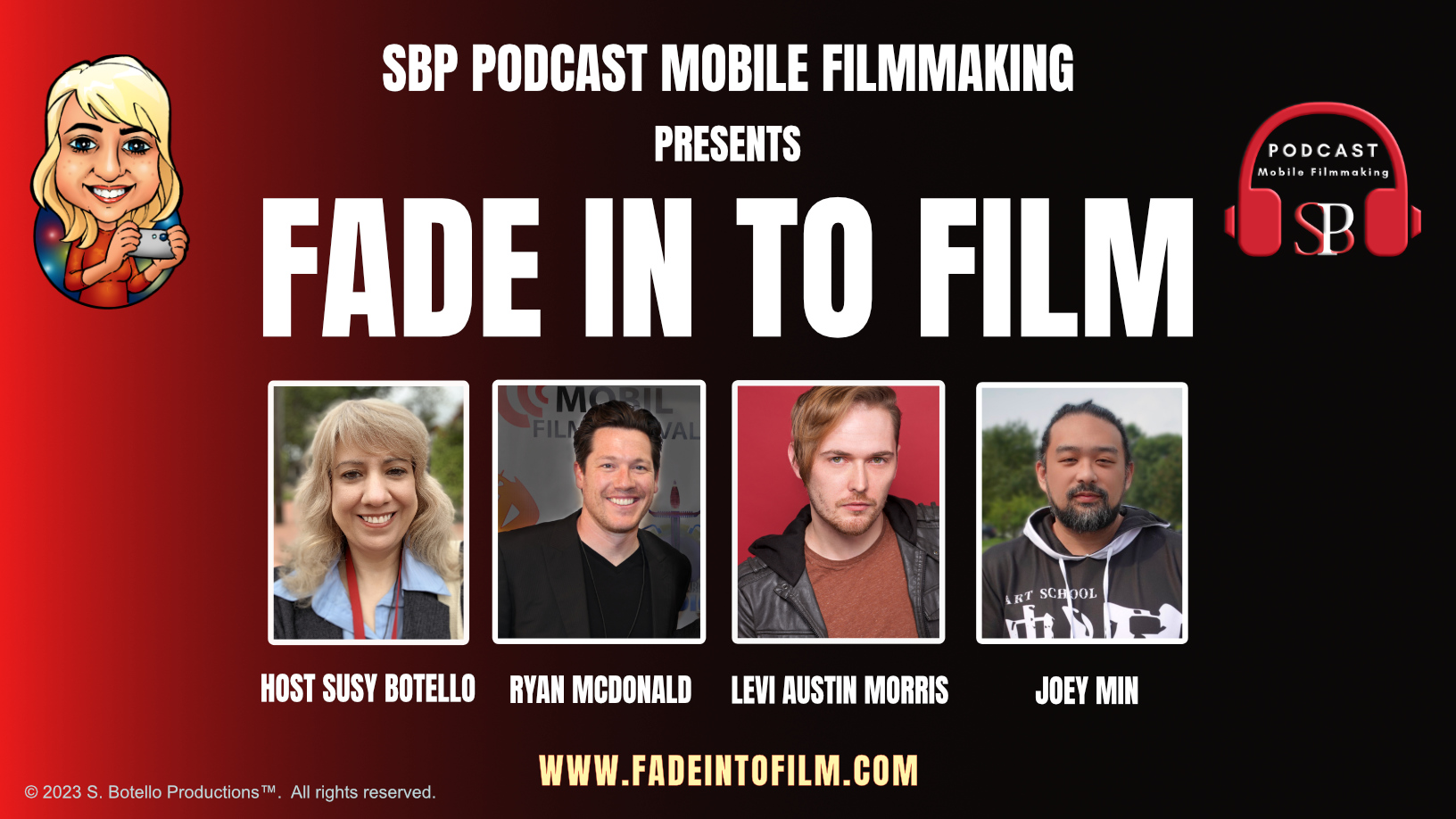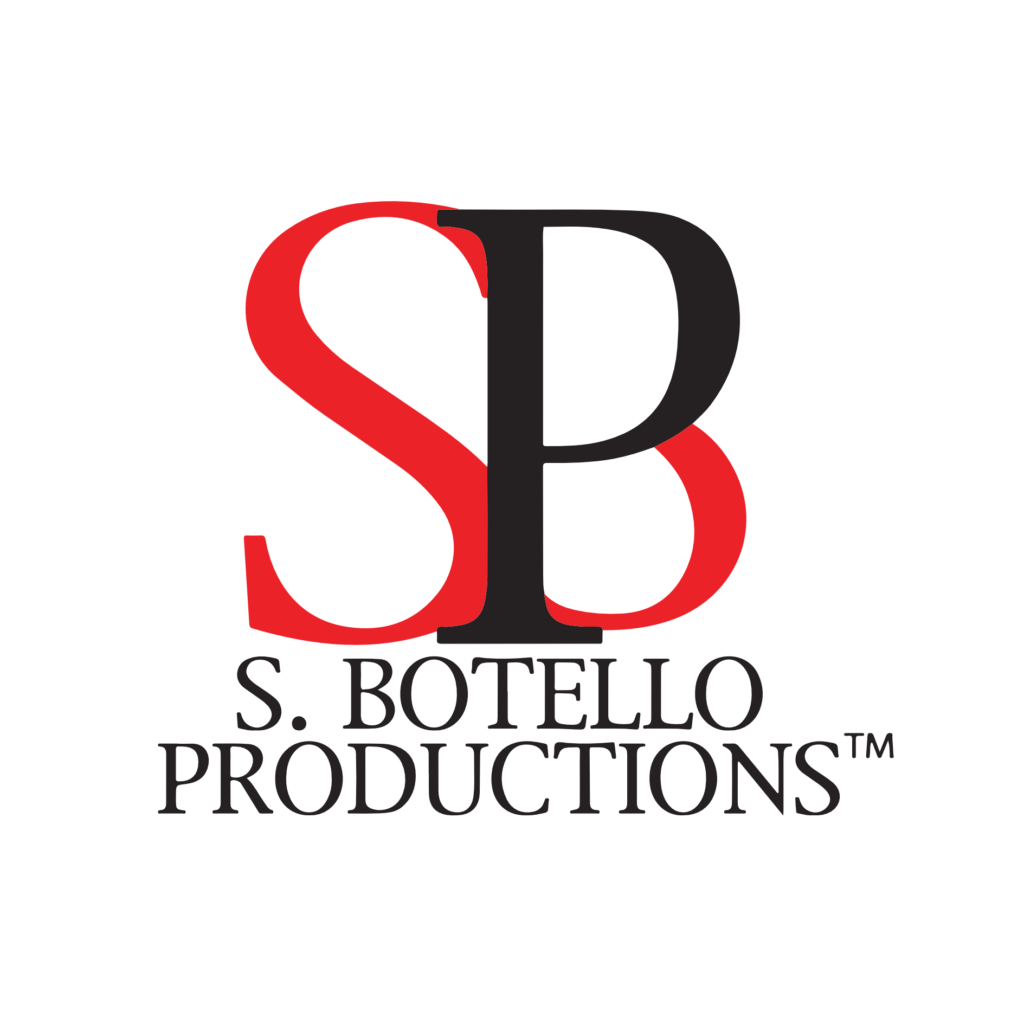 All content on this website, unless otherwise noted, is the property of S. Botello Productions™. Terms and Privacy Policy.
© 2006-2023 S. Botello Productions™. All rights reserved.