Judges agree to our professional standards policy in order to select the best films, screenplays and photos. We're honored to introduce you to the judges for IMFF 2023. We are immensely grateful for the work they volunteered to accomplish in order to select the winners for IMFF 2023.
SPONSORS IMFF 2023
FilmConvert | Moondog Labs | Swords & Circuitry Studios | Engraving Pros | Hall H Show Podcast | Science Fiction Coalition | ProductionHUB | A Pawsability 4 Veterans | SBP Podcast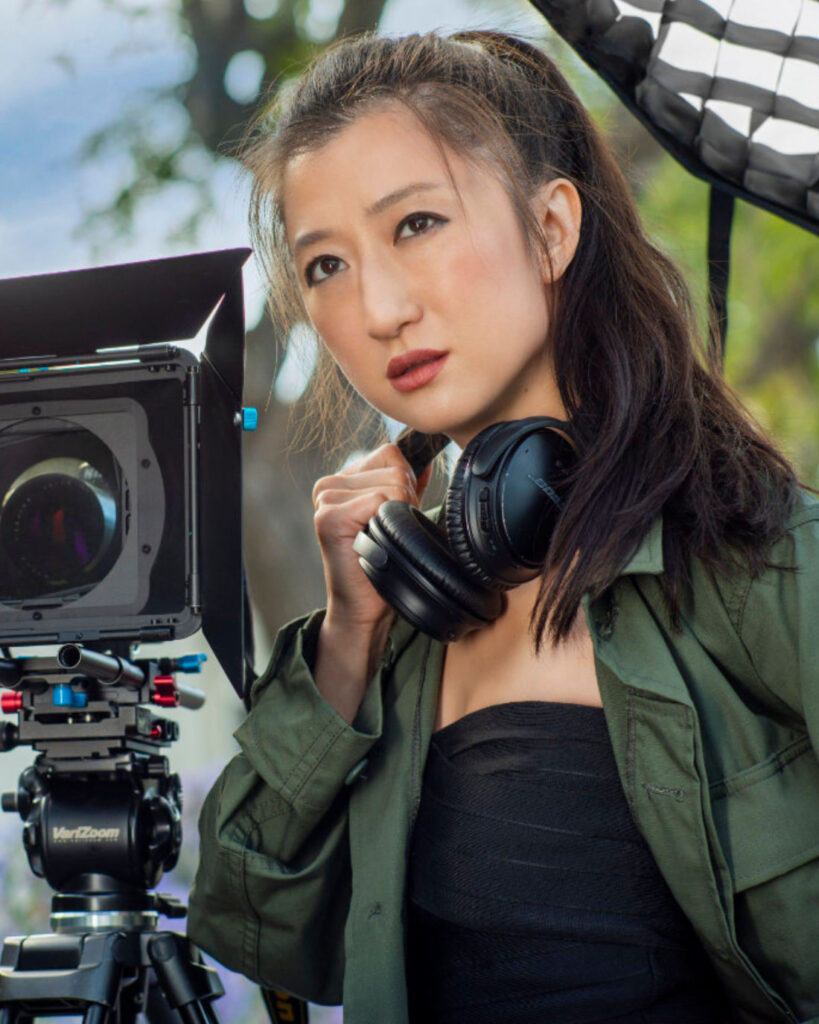 Jennifer Zhang | Writer, Actor & Director | Los Angeles, California | Photo by Jan Gessler – JUDGE: FEATURE FILM COMPETITION
Jennifer Zhang is an Asian American screenwriter and filmmaker whose debut feature The Evil Inside sold worldwide after a successful festival run where the film picked up "Best Narrative Feature" and "Best Screenplay" awards. Her recent feature film Charon — shot entirely under Covid lockdown — garnered nearly a dozen festival wins, international buzz, and has recently been picked up for distribution by Summer Hill Entertainment.
She is currently in active development and production on a number of independent features and shorts, among which are "Fetish" directed by Rhian Williams, "Autopilot" to which rising stars cinematographer Daphne Wu and lead actress Gina Su are attached, and the forthcoming supernatural thriller Angela. She is represented by Larry Robinson, president of Los Angeles/UK-based international management company, Avatar Entertainment.

"It's such an honor to be a judge for a competition that is decidedly on the cutting edge, with contestants that are way ahead of the curve when it comes to the future of storytelling. I can't wait to watch these films!"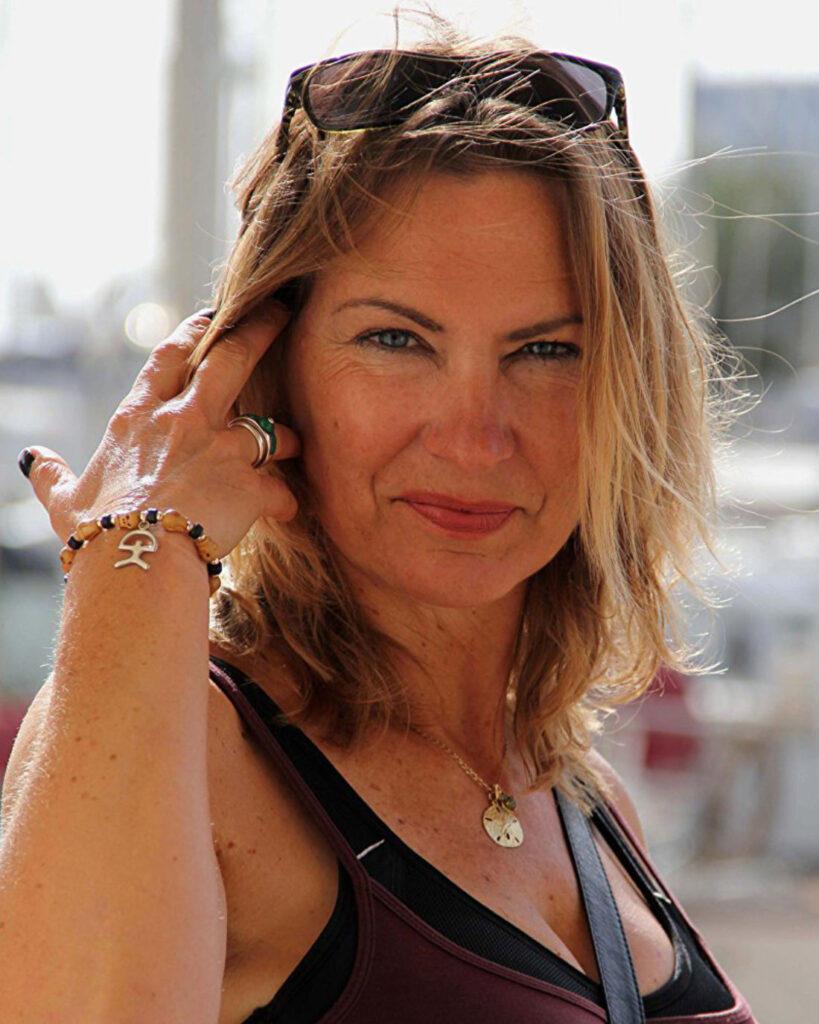 Caroline Spence | Actor, Producer & Screenwriter | United Kingdom – JUDGE: FEATURE FILM COMPETITION
Caroline is an actor, television presenter (ITV), producer, and prolific screenwriter with a slate of original feature films under her belt. She is also a published writer with features in THE GUARDIAN, GEOGRAPHICAL MAGAZINE, CAMBRIDGE UNIVERSITY PRESS, BBC WILDLIFE, and THE LADY.
Her screenplays have received high praise from established companies in London and Hollywood. She has also been commissioned to write screenplays for clients from across the globe, including those from Louisiana, Texas, Hong Kong, Canada, and Australia.
Through traditional, indie low/micro-budget, and crowdfunding financing models, Caroline has been instrumental in devising grassroots regional documentary and film projects in the UK and then launching them into the international marketplace. These projects have a strong environmentally sustainable focus to reduce carbon footprints and maximize production efficiency. Her films have won awards and received official selections at many festivals and have provided unique opportunities for talented people from many diverse backgrounds in the UK and internationally.
IMDb | Website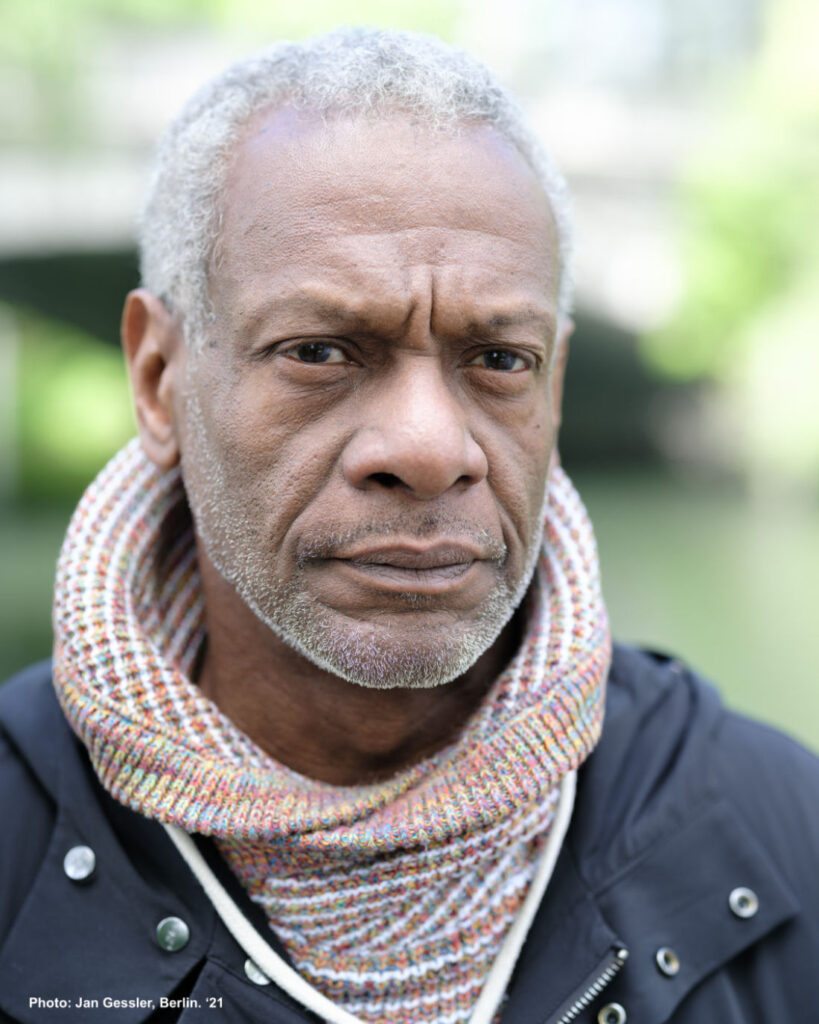 Errol Trotman Harewood | Actor | Berlin, Germany | Photo by Jan Gessler – JUDGE: FEATURE FILM COMPETITION
Errol Trotman Harewood, a born British native of Guyana, South America, developed a passion for the arts very early in life. His playing an instrument began at age nine as a drummer in the local Militia Band. It was there his first musical training began under the direction of Mr. Randolph Bennet a former Military Band Master until 1967. He thereafter reunited with his Mother in England, and his musical training continued in England, but mainly on joining the British Army in 1971, he qualified as a professional drummer/percussionist. A year of intensive academic training in London at Knellar Hall in 1978 secured him a certified performer and professional musician.
Errol's dream transformed when he was discovered by Siemen Ruehaak a reputable theatre director who directed his debut lead role as Alboury the protagonist in B.M. Coltes political drama BLACKS BATTLES WITH DOGS. "It was a grueling but life changing experience," he says. "One that I will always treasure.
His break into films came in 1998 in the action thriller Straight Shooter. This was also the director's debut. Since then his diversity as an actor has taken him to diverse and remarkable places; South Africa, Morocco, London, Tenerife, also a variety of roles; a Touareg Guard, Cowboy, Head scientist, a blind assailant, Head of Security Forces in Kurdistan, Military Commander in Sardinia, Chief Justice for the International Tribunal of the Laws of the Seas.
IMDb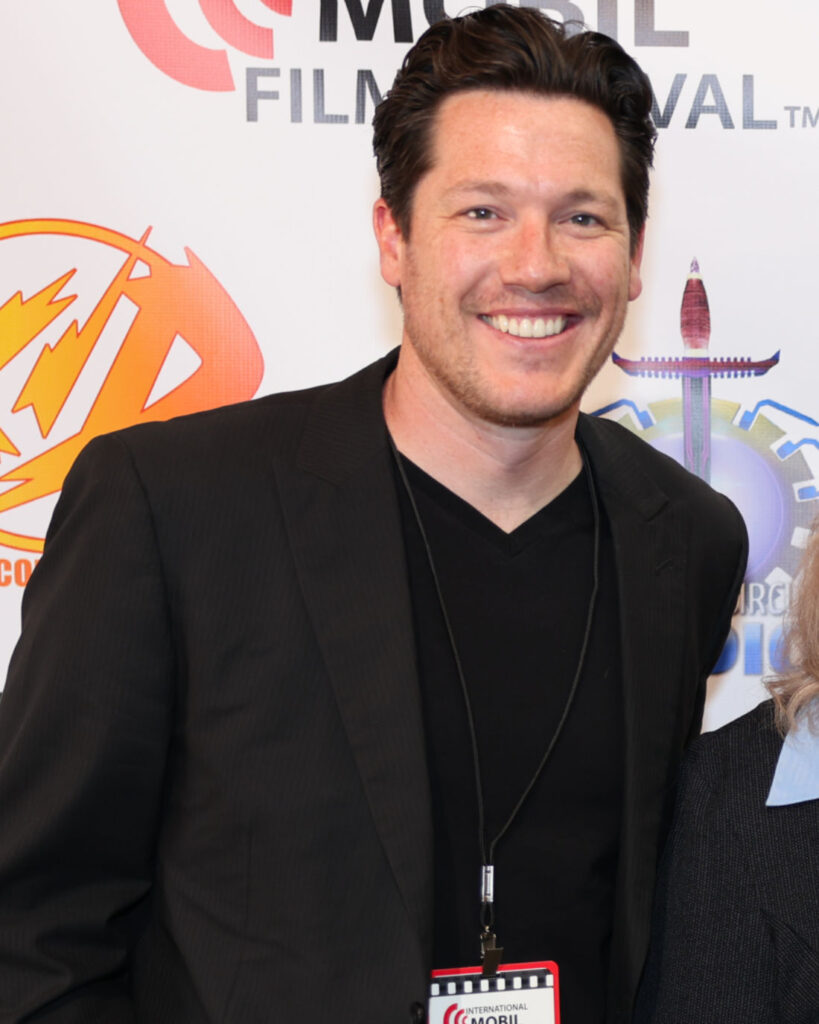 Ryan McDonald | Writer & Filmmaker | Ogden, Utah – JUDGE: FEATURE FILM COMPETITION
Ryan McDonald is an award-winning independent writer, director, and producer in the Ogden, Utah area. In 2009 he graduated from the University of Central Florida with a Bachelor's degree in Film and a Minor in Mass Communication.
In 2020, he made his feature film debut with the iPhone film, "Married and Loving It!". His feature went on to travel the globe in the festival circuit, collecting many awards along the way including Best Screenplay and Best Mobile Feature Film. "Married and Loving It!" is now available on Amazon Prime.
Ryan McDonald is also on the board of directors of the New Ogden Cinema, a local cinema group from the Ogden area with a focus on indie filmmaking and bringing independent filmmakers together for production.
As of 2014, Ryan serves as the Chairman of the Film Committee for the Egyptian Theatre Foundation Board of Directors. The Foundation has been supporting the historic Peery's Egyptian Theatre in Ogden, Utah for 29 years. Peery's Egyptian Theater is one of the last movie palaces still present in the United States, now newly restored, and will celebrate its 100th Anniversary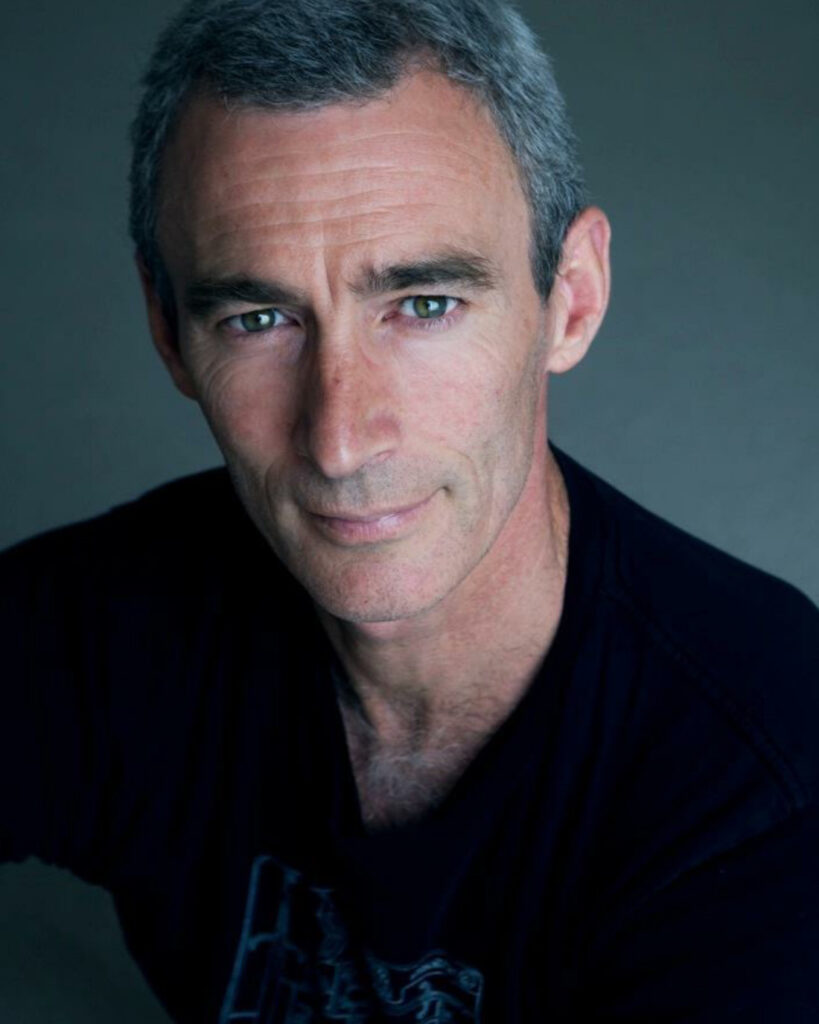 Jed Brophy |Actor | New Zealand – JUDGE: SHORT FILM COMPETITION
Jed is an actor from New Zealand with a long association with fantasy entertainment. During the 90s he appeared in episodes of "Hercules: The Legendary Journeys" and "Xena: Warrior Princess," as well as the films "Dead Alive" and "Heavenly Creatures," both directed by a relatively unknown director at the time, Peter Jackson.
Jackson later cast Jed in several parts in "The Fellowship of the Ring" and "The Two Towers," and tapped him with the starring role of Nori in his epic adaptation of "The Hobbit." Jed has also had roles in other well known genre projects including "King Kong," "District 9," "Legend of the Seeker" (on which fellow LockDownCon speaker André Bormanis was the supervising producer), and "The Shannara Chronicles."
In 2019, Jed co-starred along fellow Hobbit actor Mark Hadlow in "Blue Moon," a feature film directed by Stef Harris. It was shot entirely on an iPhone in New Zealand. Most recently his acting roles include the 2022 series "The Lord Of The Rings: The Rings Of Power" on Amazon Prime.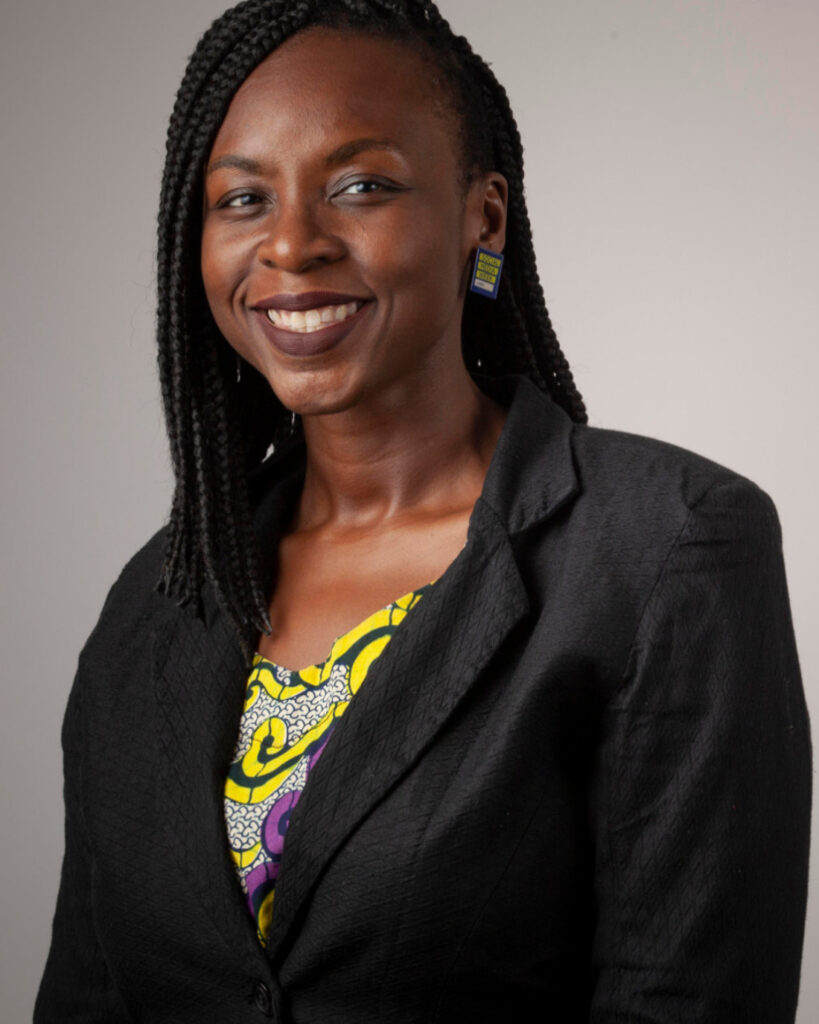 Shola Ajayi – Producer, Filmmaker & Instructor | New York & Nigeria – JUDGE: SHORT FILM COMPETITION
Olubusola M. Ajayi, "Shola", splits her time between New York and Nigeria and continues her work as a part-time lecturer, screenwriter, and filmmaker while co-running pan-African spaces UR4Africa and Public Art Africa in Lagos, Nigeria. Shola studied Photography and Screenwriting at the University of Central Florida and went on to pursue an MFA in Film Production at Boston University as well as a Masters in Media Studies at The New School.
UR4Africa is an organization that sets out to build bridges between people of African descent, living on the continent and abroad; through media projects, social development projects, and cultural exchanges. Public Art Africa is a youth-led organization that seeks to create a platform for young people in Nigeria and Africa to express themselves, have access to art and media education resources while learning about important social topics such as Human Rights, The Environment, and Health Empowerment.
Shola's primary focus has been to create films and new media projects that explore social issues amongst people of color while also developing stories and images that present Africa and Africans, specifically Nigerians, in new and innovative ways. She enjoys exploring storytelling from the format of documentary and also fiction.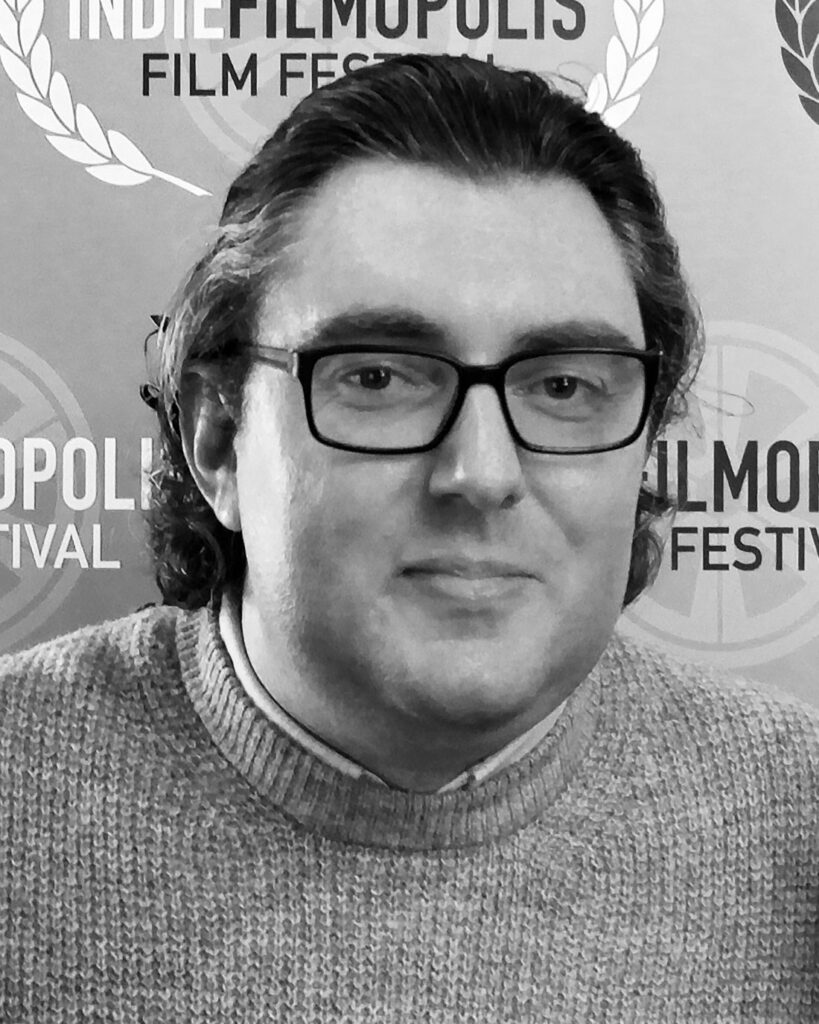 Philip Pugh | Writer, Director & Producer| United Kingdom – JUDGE: SHORT FILM COMPETITION
Philip Pugh has written, produced and directed dozens of short films and is currently completing post-production on his first feature-length narrative film 'Own Worst Enemy'. His latest short film, 'The Maroon Jumper', was a smartphone film shot on 11 different mobile phones in 3 different countries and has screened at dozens of festivals worldwide, picking up numerous awards along the way over the past 2 years.
Philip Pugh has also been collaborating with well over 100 actors who have performed monologues that he's written which have almost exclusively been filmed on mobile devices and have collectively clocked up over a quarter of a million views on social media.
"I'm hugely honoured to have been asked to help judge the films for the International Mobil Film Festival 2023 and incredibly excited to be involved in such a prestigious, well-regarded and long-running festival organised by some truly passionate and wholly awesome people. It's all the more exciting as Smart Phone filmmaking is such an innovative and ever-evolving medium and I can't wait to watch the gems that are selected to take part and see how the filmmakers are pushing the boundaries of smartphone filmmaking and creativity."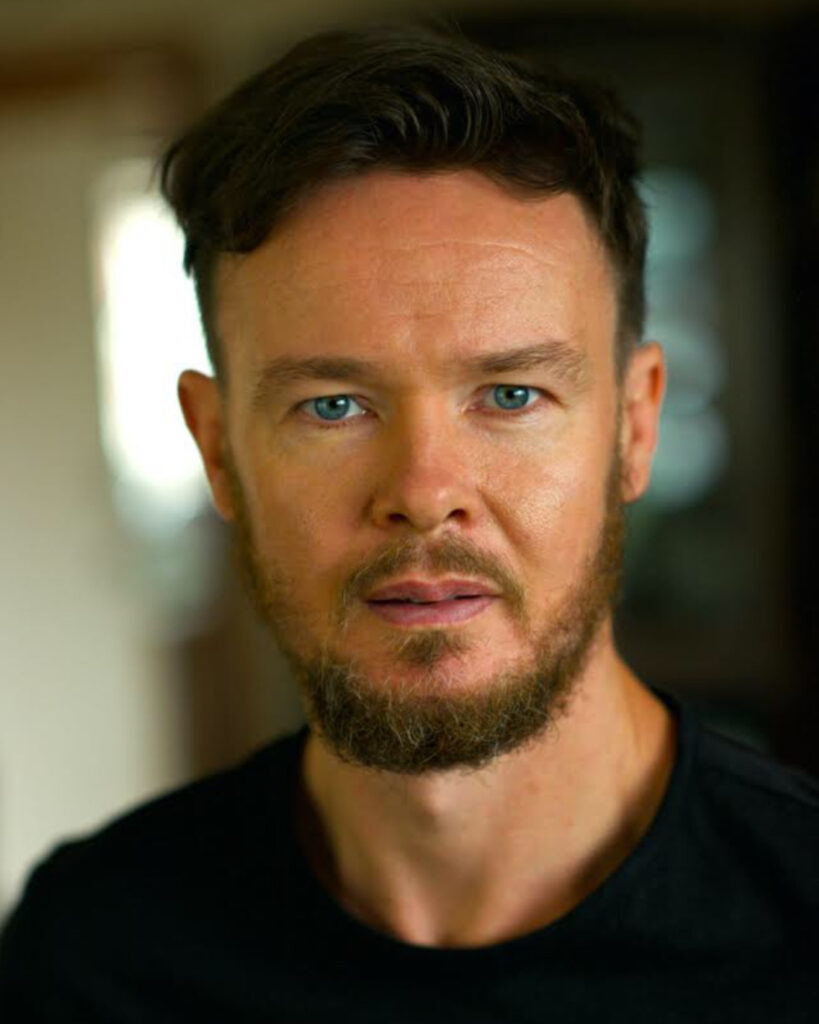 Ross Perkins | Film and Theater Actor & Filmmaker – JUDGE: SHORT FILM COMPETITION & SMARTPHONE PHOTO CONTEST
Ross Perkins studied acting at the Beverly Hills Playhouse in Los Angeles and has since appeared any multiple feature, short film and theatre productions.
Ross graduated from the University of New England earning a Bachelor of Arts Degree in Theatre Studies and Communications. Ross then continued to study acting at "The Method Studio" in London. Upon arriving back in Sydney, he has worked on feature film projects such as "Hacksaw Ridge" "Teenage Kicks" "Ruben Guthrie," and multiple independent feature films. He has also appeared in numerous short films and theatre productions such a "Equus" "To Kill a Mocking Bird", "Romeo and Juliet." And his first feature film "MAD HOUSE" he wrote and directed.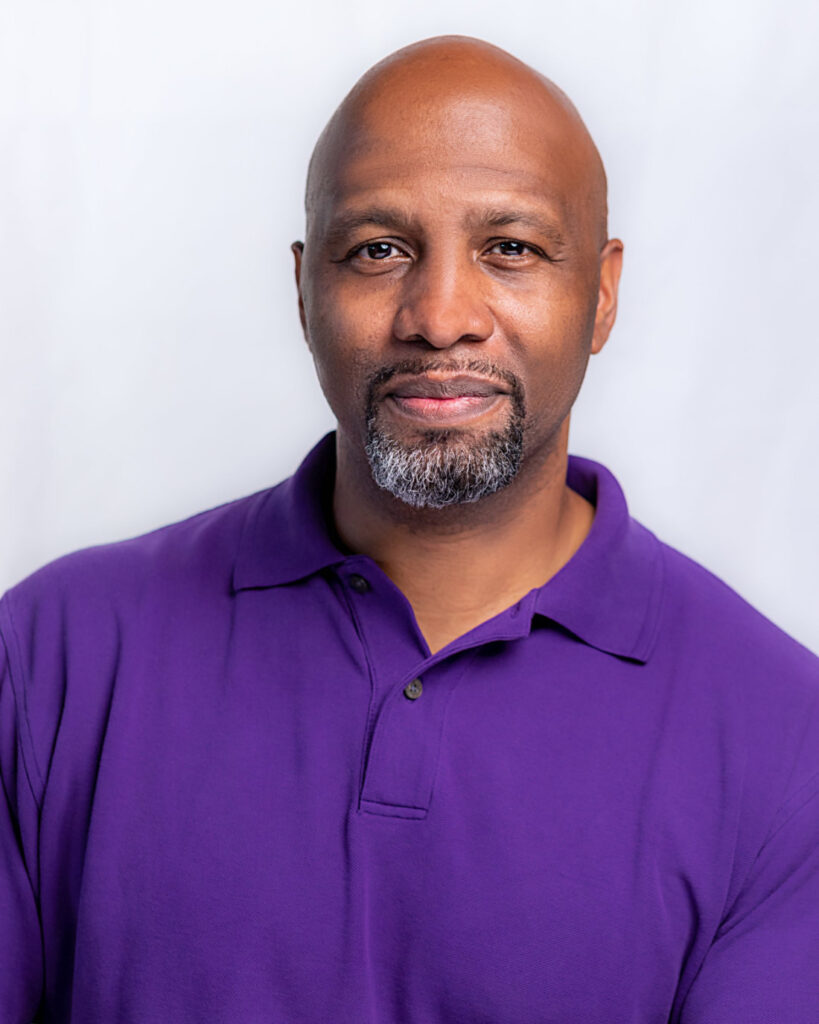 Ant Pruitt | Tech Professional, Photographer, Content Creator & Podcast Host – JUDGE: SHORT FILM COMPETITION & SMARTPHONE PHOTO CONTEST
Ant Pruitt is a technology professional-turned photographer, videographer, and content creator. Born and raised in South Carolina, Ant was an enterprise IT professional for more than ten years in North Carolina where he spent most of his adult life.
Ant eventually turned his creativity into a small business, providing writing, photography, video, and post-production services. He handled a range of assignments, including portraits, event photography, social media marketing, and interview videos. In addition to managing his personal brand and social channels, he also hosts a photography podcast, Hands-On Photography, he developed for TWiT TV.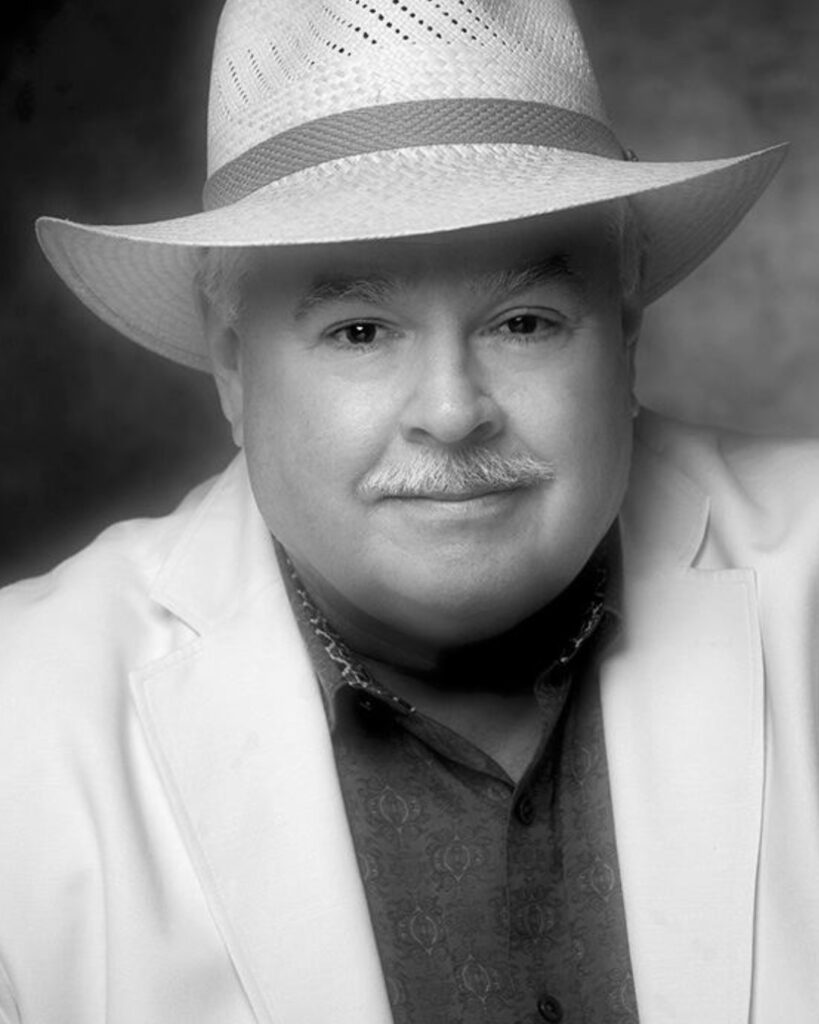 Scott Bourne | Wildlife Photographer | Near Seattle, Washington – JUDGE: SMARTPHONE PHOTO CONTEST
Scott Bourne has 50 years of photographic experience. His images have been published in more than 200 magazines and periodicals. He is a past Olympus Visionary, a member of the Studio of Masters in China, an, author and lecturer who uses all sorts of cameras (both stills and videos) to tell stories that are important to him.
Scott has been a founder, co-founder, advisor or early stage investor in several technology companies such as NetRadio, Photofocus, and ViewBug. He's also the founder of the first online photo magazine, Photofocus.com and is the founder or co-founder of several photography-related podcasts including This Week in Photography (TWIP) which was the first photography podcast to make the top 10 chart on iTunes.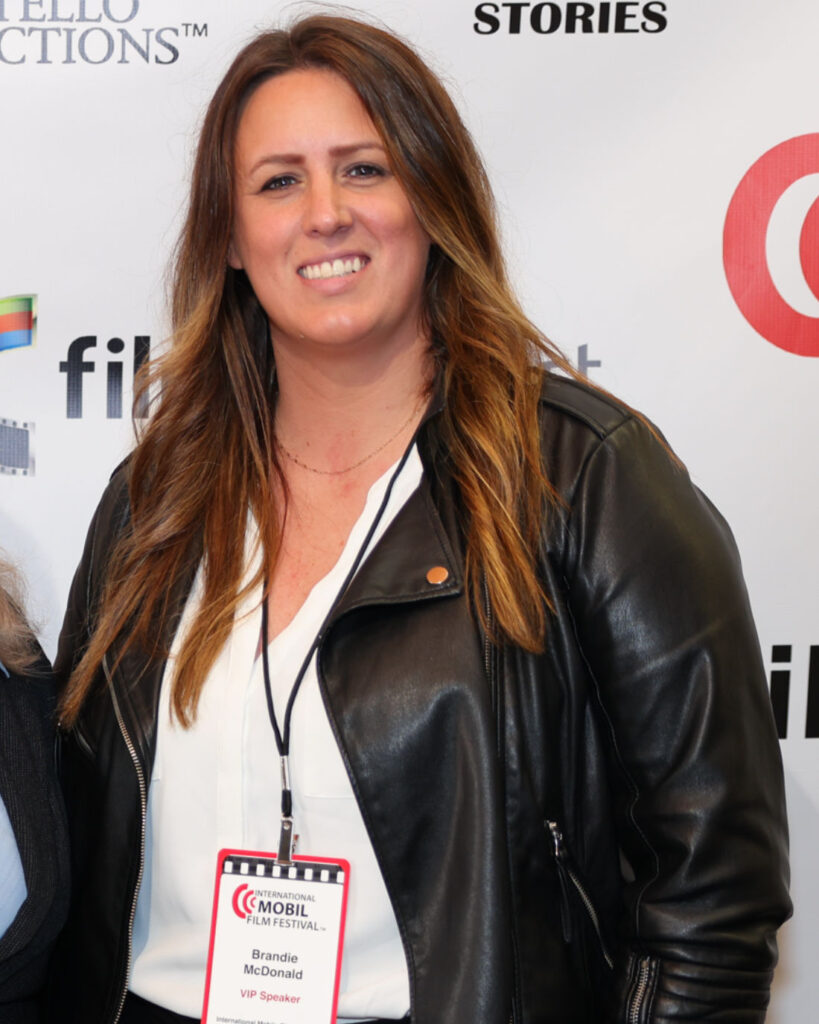 Brandie McDonald | Screenwriter, Producer & Director| Ogden – JUDGE: SCREENWRITING CONTEST
Brandie McDonald is an independent Screenwriter, Producer, and Director from Ogden, Utah. She was exposed to film at a very young age as her father often brought her to movie sets and was immediately captivated by behind the camera work and storytelling. She continues to stay creative by writing short and feature-length stories. Through her writing, her work has been accepted into many festivals across the globe as an award-winner and honorable mentions, including Hollywood Women's Film Institute.
In 2020, she produced the award-winning feature length film, "Married and Loving it!" and is now available on Amazon Prime. She has been a guest on a Women in Film panel for a New York Film Festival, has shared storytelling, production and mobile filmmaking tips with an iPhone on the SBP Mobile Filmmaking Podcast.
As of 2018, Brandie McDonald serves on the Executive Board of Directors for the Egyptian Theatre Foundation. This foundation supports and preserves the historical Peery's Egyptian Theatre in Ogden, Utah. Built in an era of luxurious movie palaces, this1924 theater is designed to accommodate live theater, dance, choral, symphonic and multimedia performances as well as film. The theater is now home to a performance series, a film series and used to be a frequent screening venue for the Sundance Film Festival. She continues to plan and host annual events and entertainment through this beautiful theatre.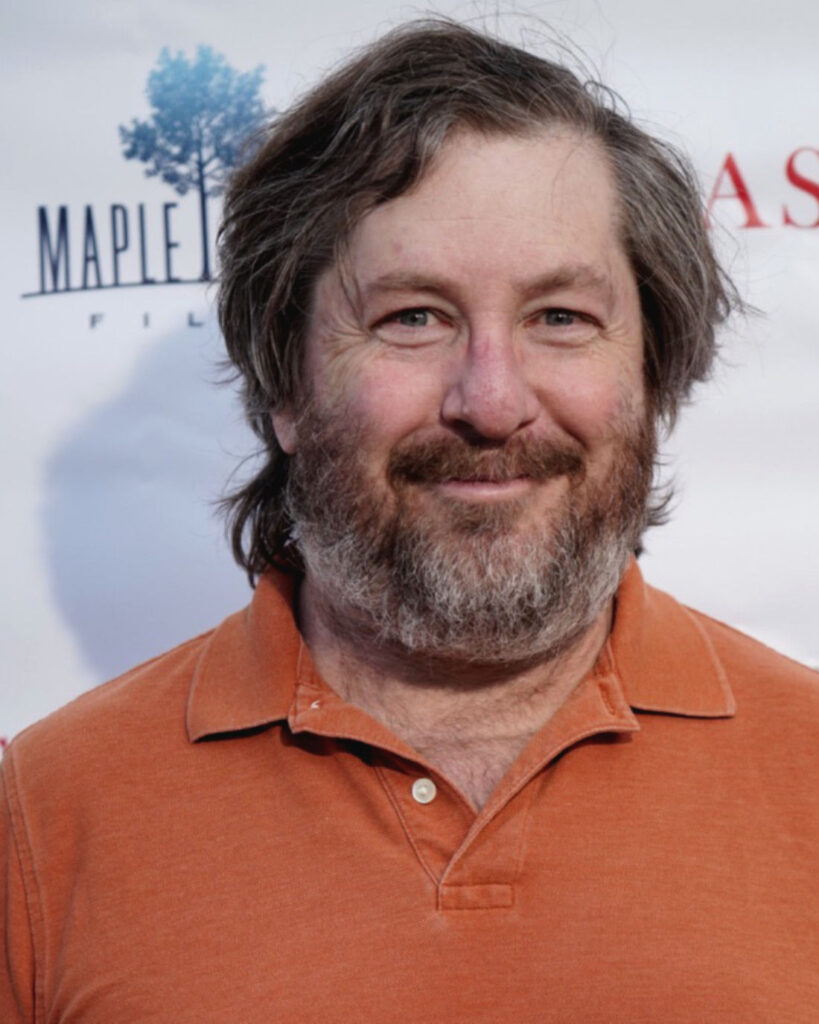 Steven Palmer Peterson | Screenwriter | Los Angeles, California – JUDGE: SCREENWRITING CONTEST
Despite growing up in Los Angeles, Steve Peterson did not see any movie stars until he left the state. After high school he joined the army, where he served at Fort Benning, Georgia, did two tours on the demilitarized zone in South Korea, and served in the OPFOR at Fort Irwin's National Training Center.
After leaving the army he realized that sitting in a classroom wasn't so tedious after all and studied philosophy at UCLA, USC, and Rutgers University. He specialized in philosophy of science—which has actually figured prominently in several of his screenplays: such as testing the limits of what can be sentient, self-consistent accounts of closed time-like loops, and the intersection of many worlds theory and Gödel's incompleteness theorem. That philosophical training makes Steve perhaps the only person in the world who actually went with a less risky career choice when he switched to screenwriting.
Steve has written 16 films in a variety of genres, including family, comedy, horror, thriller, and science fiction. Assimilate is currently on Netflix and Amazon Prime.

Judges for the 12th edition of International Mobile Film Festival
Feature Film Judges
Jennifer Zhang | Errol Trotman Harewood | Caroline Spence | Ryan McDonald
Short Film Judges
Jed Brophy | Ant Pruitt | AJayi Sholes | Ross Perkins | Philip Pugh
Screenplay Judges
Steve Peterson | Brandie Lee McDonald
Smartphone Photo Judges
Ant Pruitt | Scott Bourne | Ross Perkins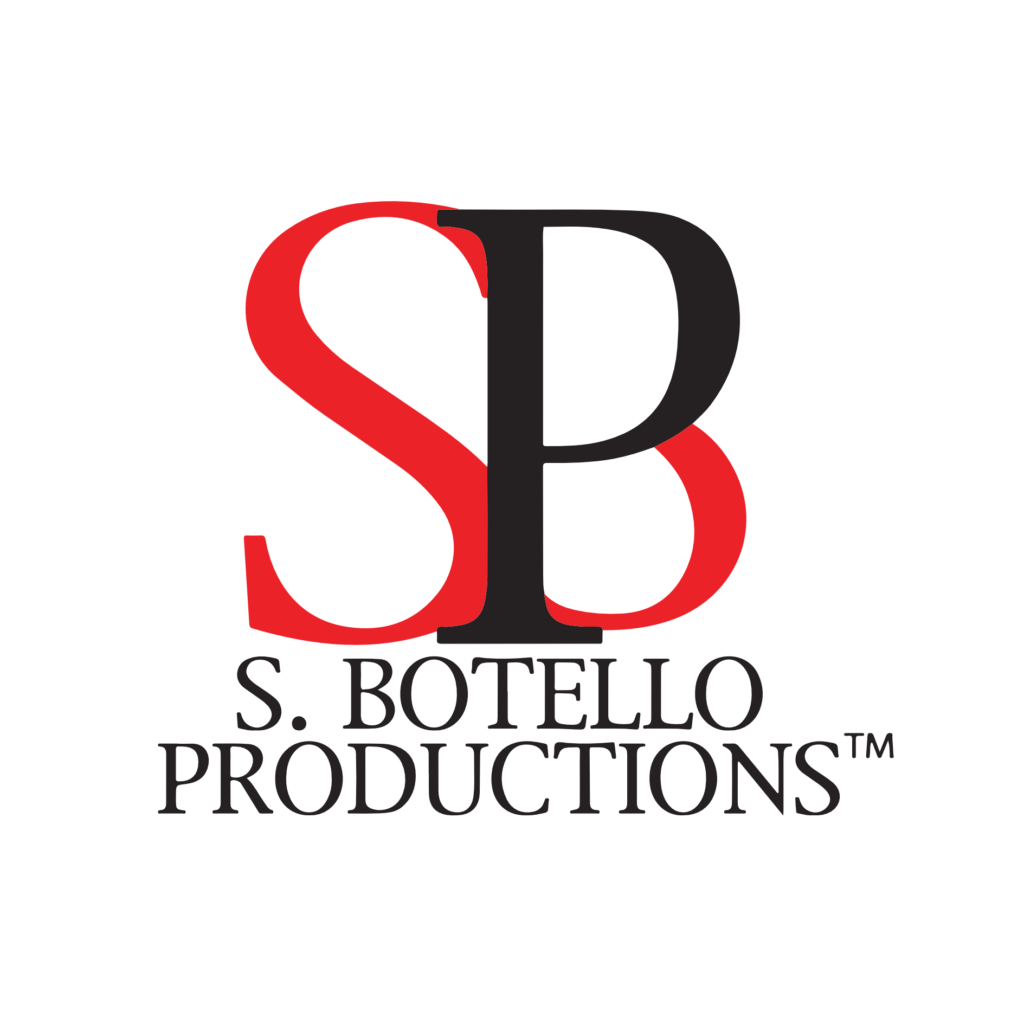 All content on this website, unless otherwise noted, is the property of S. Botello Productions™. Terms and Privacy Policy.
© 2006-2023 S. Botello Productions™. All rights reserved.