What people are saying about the International Mobile Film Festival in San Diego
Below are a selection of testimonials from participants over the years.
The following reviews were submitted to our film festival submission platform on FilmFreeway and social media.
"I've participated in dozens of film festivals, but this one was one of my top favourites. The staff were super friendly, easy to work with, and very communicative at every step of the way. They are truly passionate about film and dedicated to their filmmakers. I look forward to submitting against next year!"

Megan Landry | IMFF 2023
"Susy Botello was SO communicative from the start about the festival. I never had a question of where or when things were happening. She also fostered an incredibly playful, fun atmosphere and created an environment that allowed all of the filmmakers to genuinely bond. We ate lunches together and we chatted about our experiences. This made for an even more amazing viewing experience of the films as everyone knew who was involved with each project and cheered each other on. Having special guest Jed Brophy there was absolutely a once in a lifetime experience for us as we were able to chat so openly with him about his experiences with his own mobile made film but also his experiences working with Peter Jackson which was exciting to hear about. My team and I were lucky enough to WIN Best Feature Film with our film PARALYSIS and we could not be more grateful. I highly recommend this festival for any mobile filmmaker. It's intimate, eclectic, and it has SO much heart for the filmmakers. A true testament to Susy and what she puts together each year."

Levi Austin Morries | IMFF 2023
"Great festival for filmmakers. Lots of time to network and a true passion for mobile filmmakers. Festival Director is an absolute saint! Will submit again!"

Matt Phillips | IMFF 2023
"I felt so welcomed at the festival. It really felt like a weekend filmmaking retreat. You put together an awesome event!"

Jason Rivera Music | IMFF 2023
"A smaller yet intimate festival where you get to know everyone and the other film makers feel like family :)"

Aaron Lindenthaler | IMFF 2023
"The event was so much fun! It was quite the experience seeing your film on the big screen but ALSO other talented artists' projects! It's truly amazing seeing what people can do with just your phone, but it was also a fantastic event seeing a feature film shot on an iPhone, reacting with everyone, and meeting the brains behind it all. Not to mention, meeting INCREDIBLE the artists! Truly a one of a kind experience and I cannot wait for next year! I'm very sad that it's over. Thank you Susy!"

Jasper Capalad | IMFF 2023

"Great festival!!!! Thank you for the opportunity to show my film."

Martin Dominguez Ball | IMFF 2022
"Excellent communication and incredibly supportive of the work. Would highly recommend this festival!"

Daniel Tomcik | IMFF 2022
"I had such a wonderful experience with International Mobile Film Festival. Communication was great and Susy was so supportive throughout the process. It was so wonderful to have Packet Mix recognised internationally and my only wish is that I could have attended the festival! Highly recommend!"

Taylor Buoro | IMFF 2022
"We recently attended the IMFF with our film Surveilled, which screened on the first day, and we loved every minute. It's in a beautiful location (Mission Bay, San Diego), and the welcome from festival director, Susy Botello, was warm and welcoming. The standard of films selected was very high, as was the projection and sound systems. The networking opportunities at this festival are very good, and we attended a fascinating workshop by filmmakers Ryan and Brandie McDonald. If you get accepted into this festival, I would highly recommend you attend!"

Caroline Spence | IMFF 2022
"The International Mobile Film Festival works tirelessly to promote smartphone filmmaking and this festival is such a wonderful event to showcase work from around the world. The festival is excellent and communicating and connecting filmmakers and audiences around the world. Thank you to all the team for an amazing event!"

Darcy Yuille | IMFF 2022
"San Diego has a hidden gem with the International Mobile Film Festival. Founder, Susy Botello has created not just a niche but a standard for other festivals to follow. Thank you (sic) choosing my short film and I hope to return in the future."

Niles Larson | IMFF 2022
"Thanks you so much to all the team and Susy. It was all perfect! It was an honor to participate and win the best short documentary and the 3rd place with my short film "(PAUSE)". I would have loved to be there, maybe next year. The International Mobile Film Festival is a perfect platform for the mobile filmmakers! Thanks again."

Marcelo Ignacio Lagreze | IMFF 2022
"Thanks so much to Susy and the team for running the festival. I have an inkling of what's involved from investigating running one myself and I quickly realised it wasn't for me. So thanks so much for creating a fantastic platform for us mobile filmmakers! I can't comment too much on hospitality and networking because I didn't attend in person however I have connected with other filmmakers through [sic] Busy and IMFF's social media posts so I can heartily recommend the festival."

Jon Gill | IMFF 2022
"The International Mobile Film Festival was amazing well run and organized by Susy Botello and her staff and judges from around the world. They built an interactive website that was deeply thought out yet easy to comprehend and be instantly involved. Hats off to this film fest for making such an enjoyable event happen online during these times of world health issues. I can't thank them enough for including my family's pandemic short: "Don't Tell Mom!""

Karl Niemiec | IMFF 2021
"Fantastic festival! Very good communication. Thanks so much."

Paul London | IMFF 2021
"A fabulous festival. Adapted for Covid times. Friendly and supportive of filmmakers. Thank you!"

Anne Taylor | IMFF 2021
"Super Festival! Susy is amazing ! She's taking care of you and she gives you a great support! Very well organised! I highly recommend this festival"

Jake Meniani | IMFF 2021
"IMFF was my first film festival. Susy Botello is a gracious host and responds to questions quickly. The IMFF team was wonderful! I highly recommend this event!!!!"

Lillian Carter | IMFF 2021
"Brilliant communication, organization and the offers of opportunity."

Michèle Jedlicka | IMFF 2021
"Recommended festival. One of the coolest! and I am grateful to have been included in the 10th edition, a large community of mobile filmmakers that Susy and her crew have been following for several years."

Sigfrido Giammona | IMFF 2021

"Great festival, great communication an all around great experience"

Amhalise Morgan | IMFF 2020
"I had a wonderful experience dealing with Susy and the IMFF. From start to finish the communication was excellent. I felt like my film was in good hands, and the support was amazing. This year's festival was forced to be online, but I have no doubt the hospitality and networking would have been top-notch had I been able to attend in person in San Diego. Highly recommend joining this family of mobile filmmakers."

Ian Leer | IMFF 2020
"A great festival to be apart of! The team is great at communicating and providing opportunities for the filmmakers to share and discuss their film, especially shooting on mobile devices. The line up this year was fantastic, and though we were not able to attend a live event (because of the pandemic) we look forward to meeting everyone in person in future years. If you're a filmmaker who made your movie with a mobile device, this festival is a must!"

Ryan McDonald | IMFF 2020
"I absolutely loved this festival! Susy Botello does an incredible job hosting and making the festival much more than a film showing. It was inspiring to meet the other filmmakers, presenters, and sponsors and to share in our love for making mobile films."

Alexandra Guillossou | IMFF 2019
"I wasn't able to attend this year, but I was thrilled with the ease of communication and celebratory spirit that came through emails and on social media. I hate to have missed out because everything I experienced and heard sounds like this is a can't-miss event."

John G. | IMFF 2019
"Amazing film festival. Excellent communication in the lead-up. If you're lucky enough to attend, organizer Susy Botello will go out of her way to make sure you have the best film festival experience you could ever expect. Features include great workshops, taking part in filmmaker Q&As, and ample networking opportunities. Susy is a true champion of the smartphone filmmaking community. Don't hesitate to enter!"

Brian Hennings | IMFF 2018
"It was great being part of it! Thank you very much, hope to participate again!"

Vilma Kartalska | IMFF 2018
"This is the best film festival I ever attended in person. Film makers are well treated. Susy is a great human being. Everyone are super friendly. I had a blast attending the film festival screening and award functions. RED CARPET treatment of filmmakers is a grand finale!"

Prakash Gandhi Natarajan | IMFF 2018
"Simply the best. Festival Director Susy goes above and beyond to make filmmakers feel special and valued. Highly recommend this film festival. Attended the weekend long festival in April in San Diego which included screenings, workshops/lectures and a red carpet award ceremony. Will forever remember the experience and taking home third place for my film 'The Actor', many thanks!"

Narelle Nash | IMFF 2018
"This was my first festival experience and it was great. very well run and very communicative."

Chuck Copeland | IMFF 2018
"Great Film Festival! I am glad to have attended."

Seth Dacio | IMFF 2018
"Absolutely wonderful. Hope to be back!"

Javier Augusto Nunez | IMFF 2017
"Thank you for the opportunity."

Stefano Pelleriti | IMFF 2017
"It was a great festival. Looking forward for more such editions."

Confluence India Films | IMFF 2017
"Amazing and fantastic festival and a big hug to Susan that loves her work a lot!!"

Nacho Recio | IMFF 2017
"Susy is the star, her dedication to the filmmakers and her passion for the festival is undeniable. I'm a first time filmmaker and to receive 3rd place and receiving my first ever filmmaking award is a very special moment for me… I will hopefully get the pleasure to attend your festival in the future and get to meet the star of the show…"

Adrian Jeffs | IMFF 2017
"This festival is a great place to show your story. The festival team is awesome. It's one of the most important place to send films for mobile film makers. I really appreciate to IMFF San Diego, for their effort and their interest to my short documentary. A special thanks for Susan who runs the festival. She is amazing. Dont hesitate and just send your movie!"

Beraat Gökkuş | IMFF 2017
"They did a great job!"

Radim Zbořil | IMFF 2016
"Great festival!"

Kellen Phillips | IMFF 2016
The Following are testimonials from winners of the inaugural IMFF 2012:
"iPhone filmmaking is quickly emerging as the new entry point for an energetic breed of storytellers. Filmmaking used to require thousands of dollars, but now is accessible through a device over 400 million people carry in their pocket."

Michael Koerbel, Apple Of My Eye: IMFF 2012 First Prize Winner
BONUS: Listen to Michael Koerbel and Susy Botello share the history of iPhone filmmaking on the 100th episode of the SBP Podcast.
"Since I was a boy I loved film. I would create stories in my head like movies. When I grew up, I dreamed of directing my own movie. I would imagine people liking my movie and receiving an award and giving a thank you speech. But it was nothing more than a dream, a wish, something you fall asleep with every night….motivated by your response…it [The Fixer] didn't come out bad. And thanks to that, the three-minute version of "The Fixer" won the iPhone film festival of Singapore and was a finalist in OIFF in San Francisco and the Shorts-nonstop, competing with "real cameras." So thanks to the Mobil Film Festival of San Diego, and thanks to you, Susan Botello, The Fixer has won three times. Thank you, my friend. So now, it doesn't matter wether you have the education or experience. All you need is your imagination and your dedication. So don't be afraid and go for it. Our moment has come!"

Conrad Mess (First Film Submitted to IMFF in 2011) | The Fixer: IMFF 2012 Second Prize Winner
The following testimonial is from 2012 – Grossmont College, Venue Sponsor 2012-2015:
"As a member of the Media Communications Department here at Grossmont College, we have always been happy to follow, encourage and support the projects of current and former students. Although the focus of our classroom experience is on teaching students to use "professional equipment" we have certainly been aware of the financial challenges facing students and emerging filmmakers today. The rapid changes in technology and the escalating costs of equipment is difficult for us to keep up with as well. The development of phone technology which takes both still and video images in very high quality has inspired many to consider using phones to acquire video footage to tell stories. Applications for editing, special effects, and post-production are now available, which makes story telling with phone images possible for competition and festivals. The results have been anything but amateurish. We support Susan's forward thinking vision of a global cell-phone video festival and would encourage others to grab their phone and make a movie. I believe there is a place other than YouTube for films made with cell-phone technology to be shown and recognized for their inspiration and quality."
William Snead, Media Communications Department, Grossmont College – R.I.P. 2022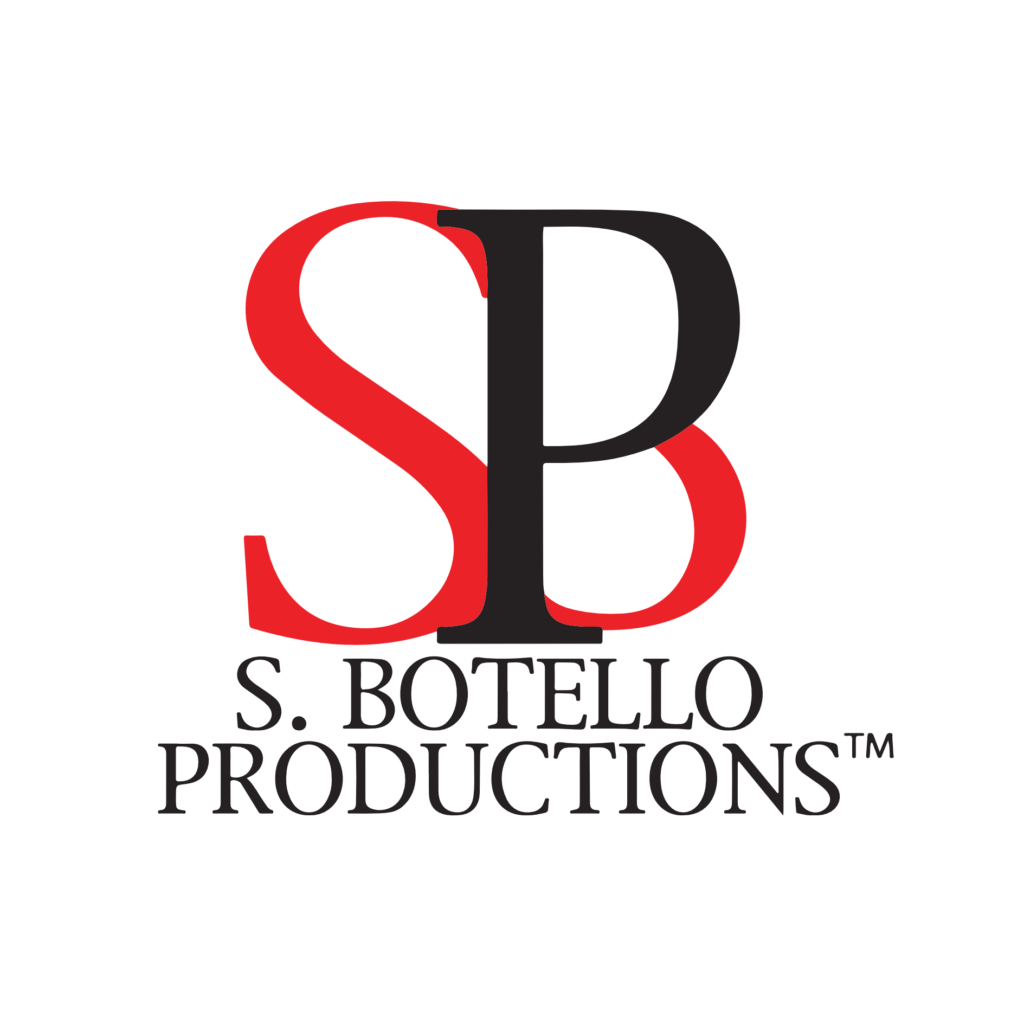 All content on this website, unless otherwise noted, is the property of S. Botello Productions™. Terms and Privacy Policy.
© 2006-2023 S. Botello Productions™. All rights reserved.