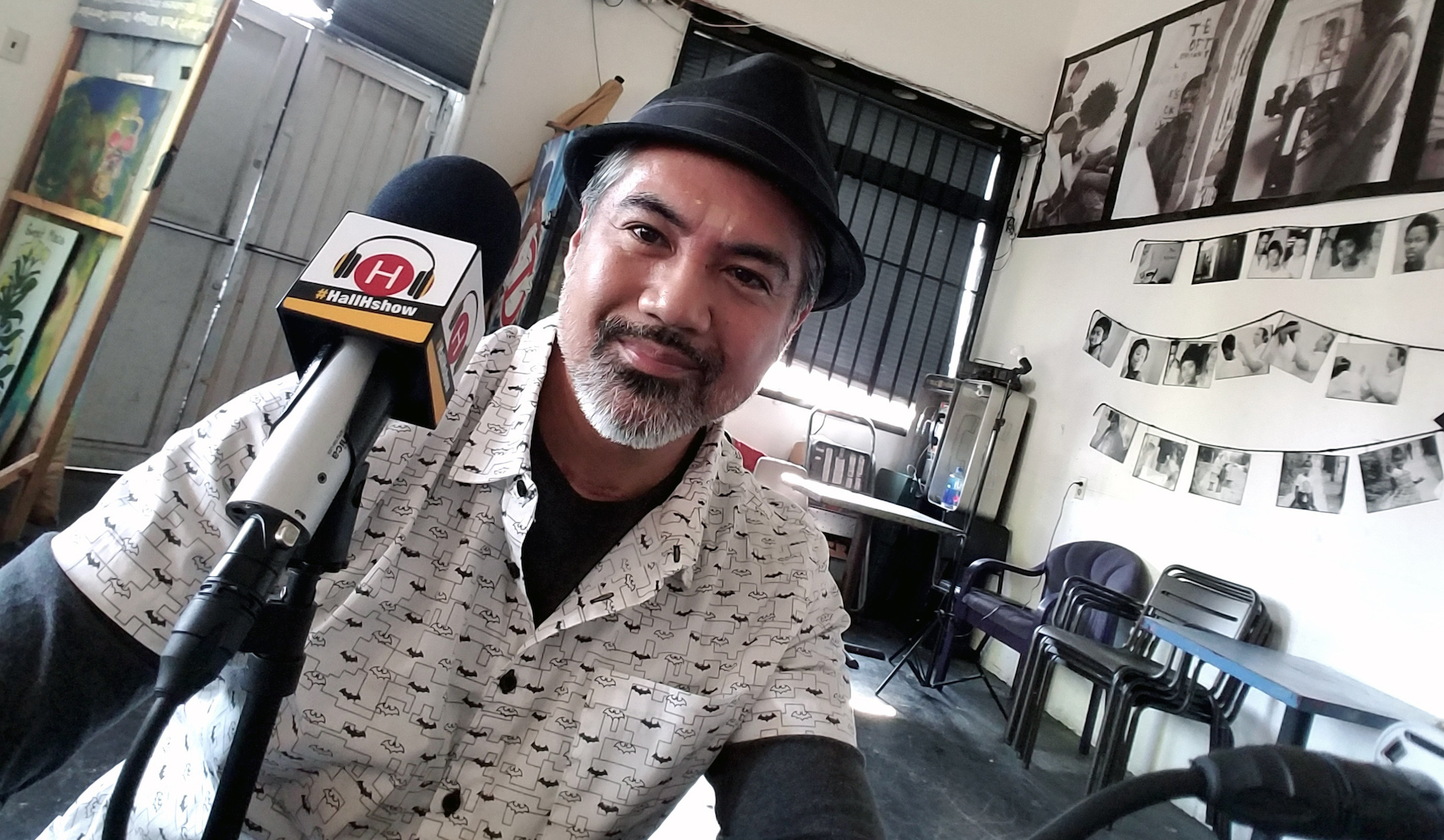 About Aaron Nabus Ambassador to SBP
We are honored to present you with a new ambassador to S. Botello Productions™, Aaron Nabus from San Diego. We continue to expand mobile film to more cultures and communities around the world. SBP has been a pioneer in the smartphone filmmaking industry since early 2009. An idea that we thought about launching in 2005 but decided not to create an online film festival to introduce the idea, instead we decided to wait until the technology was better in order to introduce filmmaking with mobile phones to a big screen traditional venue film festival dedicated to films shot with cell phones. We are now in a world where professional filmmakers are starting to embrace this vision.
As we appreciate people who support us we are embracing a number of ambassadors to our brand. We feel that Aaron Nabus brings a local and community based representation to SBP and it's programs focused on the mobile filmmaking community. Therefore, we bring Aaron to our Ambassadorship program.
Aaron Nabus was introduced to the concept of mobile film and smartphone video through Comic-Con International in San Diego in July 2016 when he noticed our Mobile Filmmaking Panel during SDCC. He attended our panel as a comic convention attendee and was inspired by founder, Susy Botello's message.
In November of that same year, he reached out to Susan Botello for an interview in his recently launched Hall H podcast show which focused on pop culture and comics. Susan had always had an interest in podcasting. After this and another podcast with Aaron before last year's film festival event in 2017, Susan realized podcasting was a great platform to give a voice to the mobile film community and culture, in an exclusive mobile film podcast which was missing in the industry. Inspired by Aaron, the SBP Podcast was born and launched publicly in October 2017.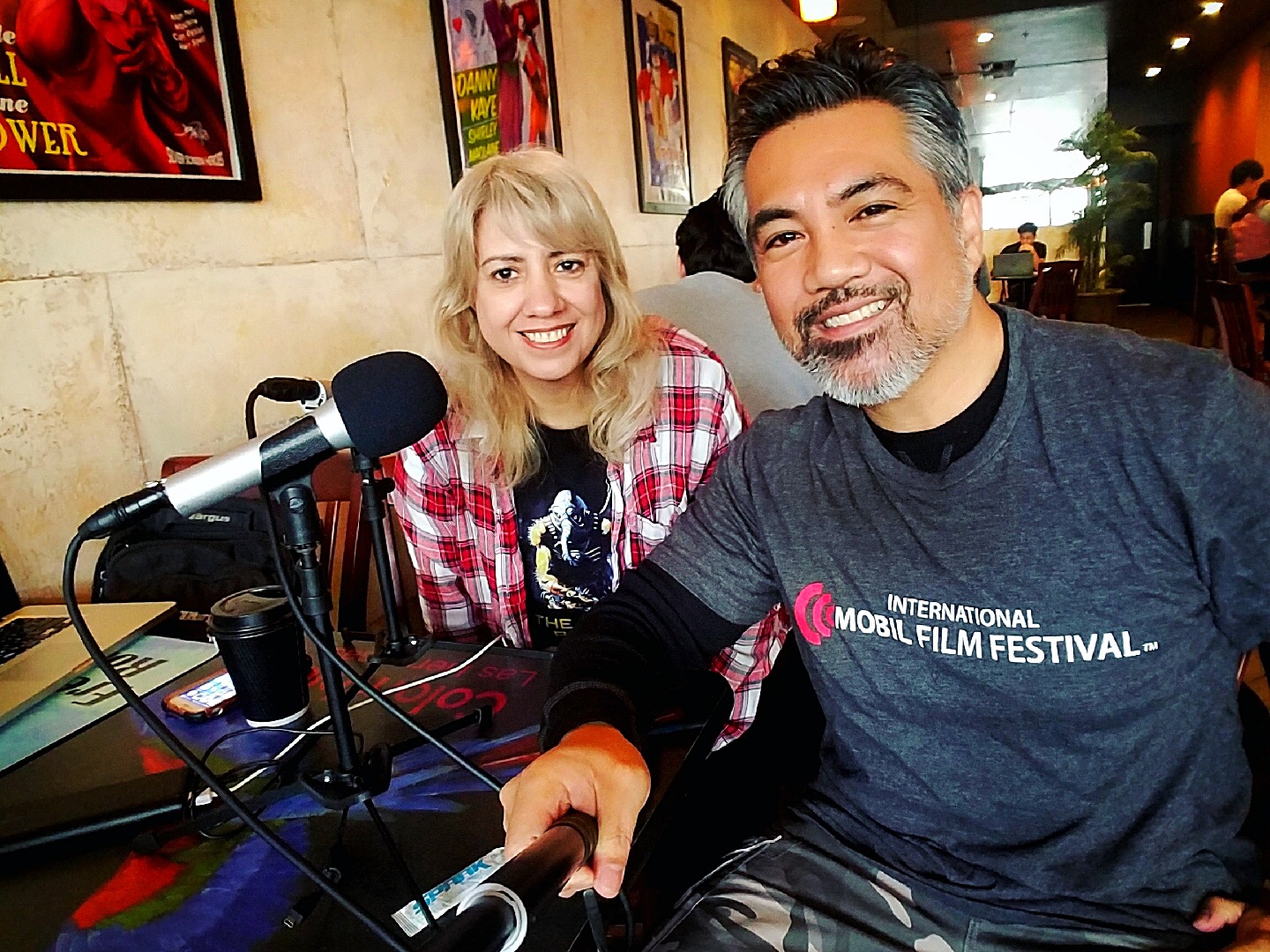 Aaron has been instrumental to SBP with his constant support and has made new friends in the mobile filmmaking community when he attended our film festival #MFF2017SanDiego and interviewed filmmakers on the red carpet and volunteered to take charge of media for our festival. Aaron has also supported us on social media with mentions and sharing our posts, tweets, and more, including blog articles, videos and podcasts.
Aaron has also helped SBP in video production such as recording our panel during Comic-Con 2017 and our intro video for our Patreon page.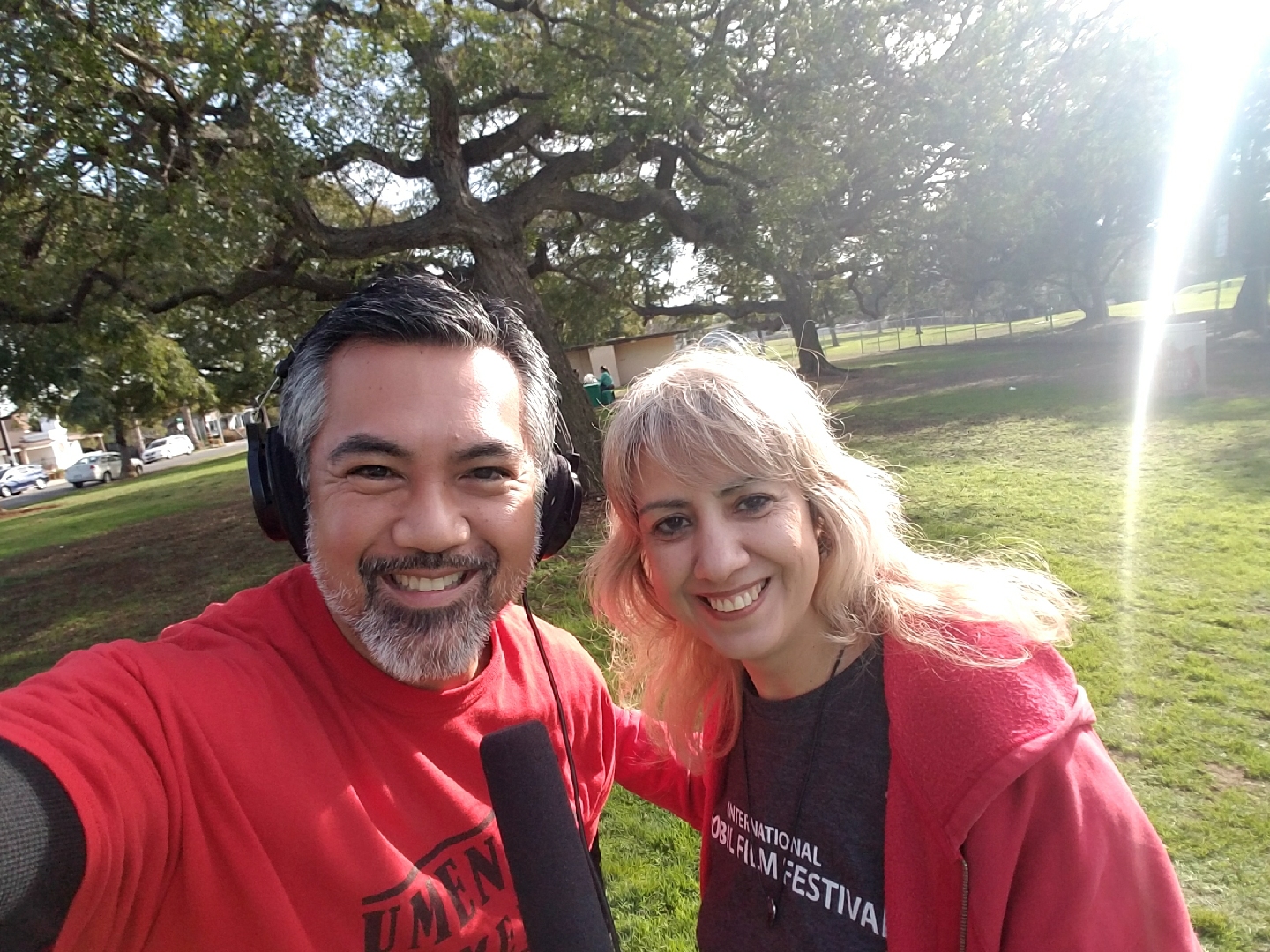 Aaron is a Graphic Designer, Brand and Social Media Consultant and Podcaster. His talents, skills, his curiousity for the global mobile filmmaking community and support for S. Botello Productions™ mobile film resource programs are greatly appreciated. We are honored to have Aaron on our team! We look forward to Aaron's continued support and officially welcome to be a closer part of our mission to help realize dreams for anyone, any age, anywhere in the world to share stories through filmmaking using the camera on their phone. As a Brand Ambassador for SBP we look forward to introducing Aaron to more filmmakers and to include him in more of what we do. Welcome to the SBP Team, Aaron! You rock!
You can listen to Aaron's voice during the SBP Podcast Mobile Film episode New Year's Eve Special below.